The Top 10 Best Used Trucks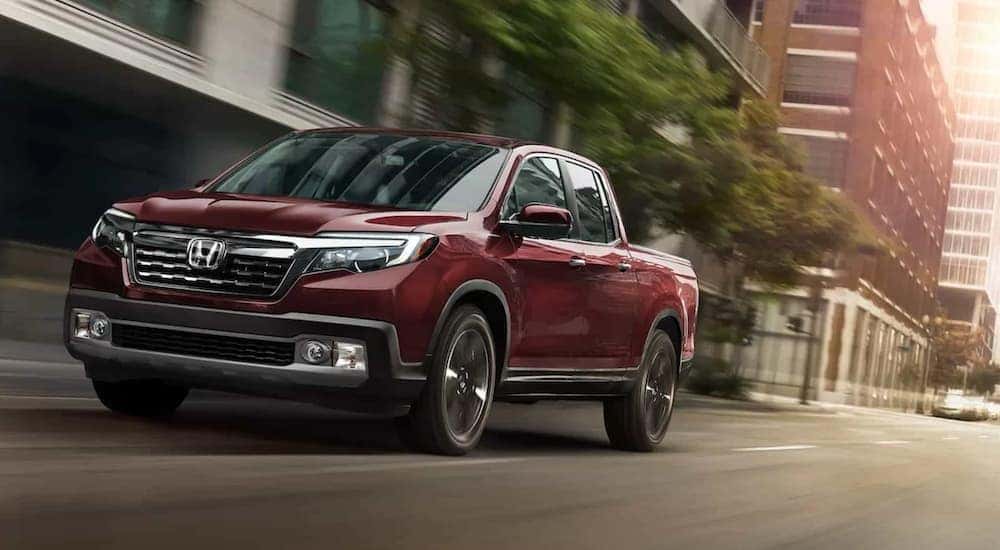 That's it… you've had it with your current vehicle, and you've decided that a pickup truck is going to be your next purchase. Now you'll finally be able to tow more, haul more, and even off-road a bit – but where do you even start? Pickup trucks are expensive when you buy them new, which is why you're leaning toward a used model so that you're able to get more for your hard-earned money. Here at Gwinnett Place Honda, we're your go-to destination for some of Atlanta's best used cars, but did you know that we have one of the biggest selections of used trucks available as well? Let us help you find your next truck with our list of the best used trucks on the road today.
#1 Honda Ridgeline
Let's start off our list with one of our favorites (obviously), the Honda Ridgeline. With superior satisfaction ratings and top marks when it comes to reliability, the Ridgeline is a capable pickup midsize truck that is well worth it, in our opinion. Featuring a roomy cabin and incredibly smooth handling, the Ridgeline offers everything you need to ride comfortably, yet it's tough enough that you can still get the job done. Fuel efficient and quick off the line, the Honda Ridgeline shows the strength of its standard V6 engine. With ample cargo space (including a trunk under the bed), split-folding seats in newer models, and more, you'll be able to accommodate anything you're hauling without even breaking a sweat.
#2 Toyota Tundra
What's a best used truck list without a Toyota being one of the top choices? Of course, the full-size Toyota Tundra is a crowd favorite due to its continuing abilities to be able to handle even the toughest of jobs. A large cabin, impressive power, and extreme off-roading abilities are just some of the reasons we love this reliable truck. Able to glide over rough terrain and perform with the best on the job, the Tundra is a well-respected pickup truck known for its superior reputation. Capable, dependable, strong, the Tundra holds its value, making it a popular pick for those shopping for a used truck.
#3 Chevy Colorado
Chevy manufactures some of the most powerful, advanced trucks available today, so it's no surprise that its charming midsize option ends up on our list of the best used trucks. The Colorado is known for its strong diesel engine and impressive off-roading options, and if you're searching for a used pickup truck, it's an incredible choice. Versatile and efficient, the Colorado can go from an off-road adventurer to a practical everyday vehicle in the blink of an eye. With multiple cab and bed sizes available, finding the right Colorado to meet your evolving needs is easy. If you're searching for one of the most trusted brands on the market, you'll never go wrong with a Chevy.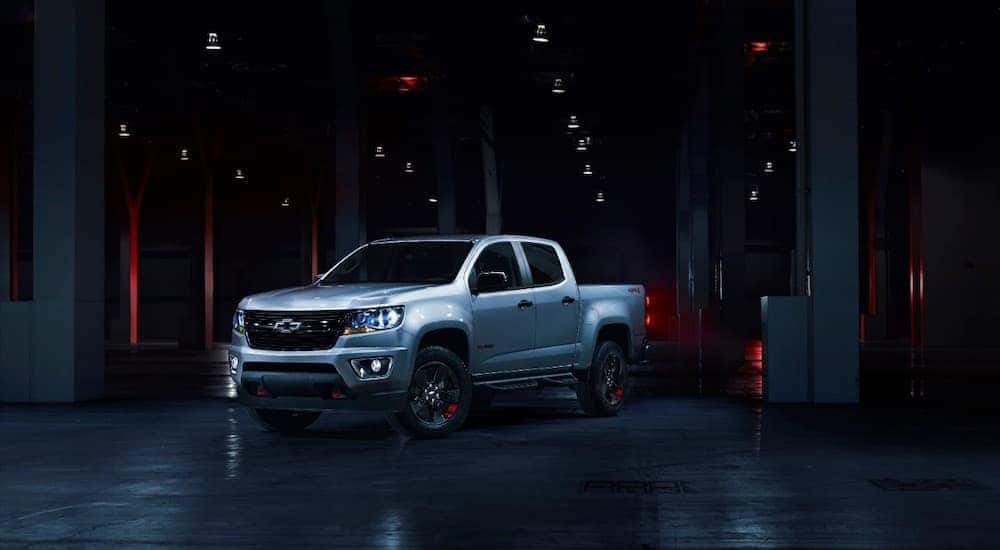 #4 Ram 1500
For those looking for intense performance with a healthy dose of luxury, the folks at Ram have you covered. The Ram 1500 is an exceptionally flexible and capable pickup that's designed to outperform the competition. Enhanced power and stylish design make the Ram 1500 a perfect blend of function and beauty. And if you're looking to take your truck to the trails, Ram is one of your best options for off-roading fun. Although Ram is a solid choice in our lineup, we will caution you that newer used models can tend to get expensive, especially when looking for options like the 12-inch infotainment display and the panoramic sunroof.
#5 Ford Super Duty
The Ford Super Duty family, which includes the F-250, F-350, and F-450 models, is designed to deliver the ultimate truck experience. With unmatched power and an extremely durable design, the Ford Super Duty models are surefire ways to get any job done without the slightest struggle. Unbelievable towing and hauling capabilities, combined with a spacious cabin, make the Super Duty the perfect addition to your work fleet or an unbeatable way to pull your boat or camper.
#6 Nissan Frontier
Even though it hasn't been redesigned since 2004, the Nissan Frontier continues to be a crowd favorite. And because it is such an old design, it means that you aren't missing anything by buying an affordable used model. Simple, to-the-point, yet extremely functional, the Frontier makes for an ideal work truck or a daily commuter, which is why it continues to be a beloved truck for many. Newer models will, of course, see small upgrades to the technology. However, the overall design has remained the same for much of its life. If you're looking for a no-frills, dependable and versatile truck, the Frontier is a solid option.
#7 GMC Sierra
Large, powerful, and full of life, the GMC Sierra offers a strong solution to your pickup truck needs. Highly functional and with tons of customization options, the Sierra is a superior work truck that can handle even the biggest jobs. However, depending on the trim, it can also be a sophisticated luxury vehicle that will comfortably transport you to your destination or an off-road king that can take you off the beaten path without trouble. Whatever your goals are for your truck, there's a Sierra out there for you.
#8 Toyota Tacoma
Loyal Tacoma drivers will tell you that there's nothing quite like riding around in this beloved truck. The Toyota Tacoma has been the best-selling midsize truck in America for years, and with its sleek style, off-road capabilities, and trusted reputation, this particular truck is one of the best used options you can find. Holding its value and getting increasingly better year after year, the Tacoma is a well-loved truck for all the right reasons.
#9 Ford F-150
The F-150 needs no introduction. No truck is more famous than this Ford favorite, and with so much experience under its belt, it's no surprise that Ford continues to knock it out of the park with this truck. The F-Series has been around for a long time, and throughout the years, Ford just keeps adding to its already impressive list of features. The perfect work truck, the Ford F-150 can handle big loads with its remarkable towing and hauling capabilities. With multiple engines and configurations to choose from, there is a used F-150 that is built to tackle virtually anything.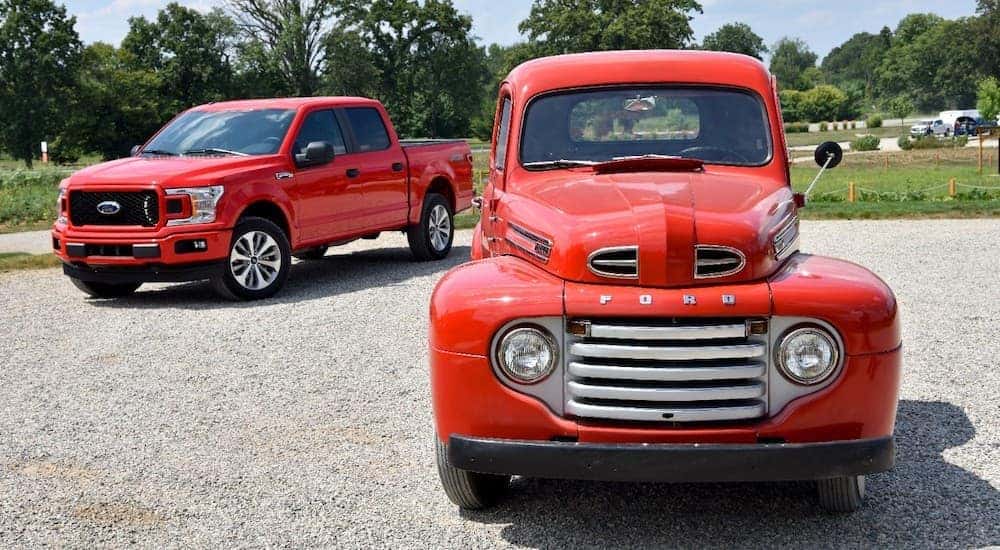 #10 Nissan Titan
Another Nissan makes our list, and this time, it's the Titan's turn in the spotlight. The big brother to the Frontier, this tough truck excels at any task, and when you're looking for a dependable used truck, the Titan is a sturdy, reliable option in your search. With a spacious cabin, standard V8 engine, and a versatile bed, the Titan can be put to work on the job site or on your commute, and with its trusted name in the industry, you know you're getting a top truck when you choose a Nissan.
The Best Used Trucks
From cult favorites like the Tacoma to famous American-made options like the Ford F-150 and everything in between, finding your next truck is made simpler by exploring some of these dependable options. It's a fact that you depend on your vehicle to get you where you need to go safely and successfully, whether you are looking for an off-road truck or a commuter truck. However, in general, for truck owners, you need more than that, making your purchase even more important. You need a vehicle that is going to deliver the power you need to haul heavy cargo, the athletic prowess you're looking for to fly over rocky terrain, and the strength it takes to tackle a serious workday.
When you're shopping for a reliable used truck, we recommend sticking to these options. These top trucks are not only crowd favorites; they've proven to be some of the best used trucks available today that hold their value and continue to perform well after years of hard use. At Gwinnett Place Honda, our team is looking forward to helping you find your next used truck! Stop by our lot for a test drive of some of Atlanta's best used cars and trucks, and discover all the ways we make your experience top-notch.