Honda Lease Return Center in Duluth, GA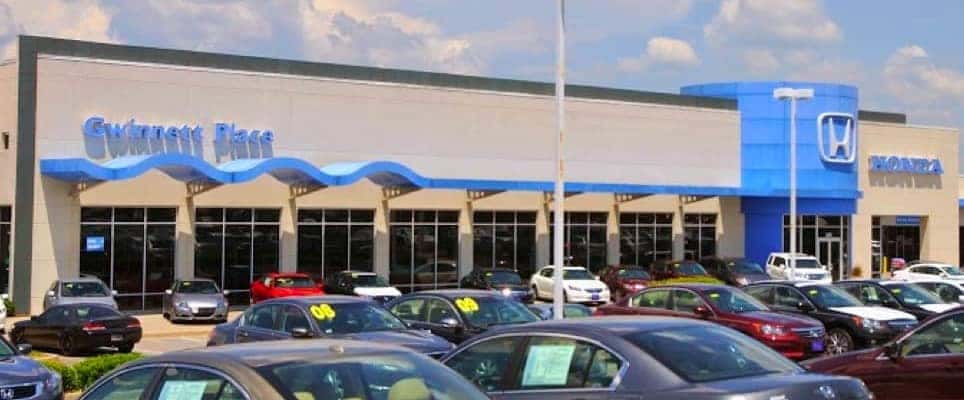 Current Honda Lease Nearing Maturity? Come to Our Lease Return Center Here at Gwinnett Place Honda
If you're nearing the end of your lease contract, it's vital that you know what your options are moving forward. First and foremost, contrary to popular misconception, you do not need to return your car to the dealership from which you leased it! So if you leased your Honda two years ago before moving here to the greater Atlanta, GA area, or have since fallen in love with the customer service you receive here at Gwinnett Place Honda in Duluth, you don't need to travel far and wide to avoid a large late return penalty.
Lease End & Vehicle Return Options
As your auto lease comes to an end, it's time to start thinking about returning your leased vehicle or exploring a lease purchase. Gwinnett Place Honda certified "Lease Return Super Center" provides several vehicle lease end of term options. If you've fallen in love with your automobile and you don't want to turn it in, you can apply to purchase your leased vehicle. Or you might be ready to return your leased vehicle and get a new one, so you'll need to know the steps and procedures involved in returning your leased vehicle and where to return it.
Lease Purchase Options
As a leased Honda vehicle customer, you have the option to purchase your leased vehicle. With a lease-purchase buyout, you won't get charged for excess miles, wear and use, or disposition fees and you get to keep your car.
Simple Steps to Returning Your Leased Vehicle
Please follow the steps below to ensure a smooth return of your leased vehicle.
Complete the free vehicle inspection AND maintain a copy of the report for your records.
You will receive a phone call from finance company's authorized vehicle lease inspection company to schedule an appointment for a vehicle inspection at your convenience.
We encourage you to be present at the time of the inspection and maintain a copy of the Vehicle Inspection Report for your records. This will outline any wear and use to the vehicle, if any, that you will be responsible to pay.
Return your vehicle to Gwinnett Place Honda and complete the Federal Odometer Statement.
Call to schedule an appointment.
Return your leased car or truck on or before the lease maturity date to avoid incurring additional charges. A Lease return specialist at Gwinnett Place Honda will complete the Federal Odometer Statement indicating the vehicle's ending mileage. Please make sure that you and the Lease return specialist sign and date the statement.
Upon return of your leased vehicle, you might be assessed a disposition fee, if outlined in your contract.
Simply visit our Duluth based Honda dealership before your lease agreement is up, and we'll get you all squared away. Or, consider the following alternative: oftentimes, we here at Gwinnett Place Honda are looking to get more off-lease vehicles; so, you may be able to turn in the Honda Accord, Civic, or another popular model you've been leasing early to get a newer, nicer automobile.
Please remember you are fully responsible for your lease until all of the steps outlined above have been completed and the vehicle is returned to Gwinnett Place Honda. After your vehicle has been returned, you will receive an End of Term Obligation Letter outlining any charges due to satisfy your lease obligation.