How to Decide Which Used Honda You Should Buy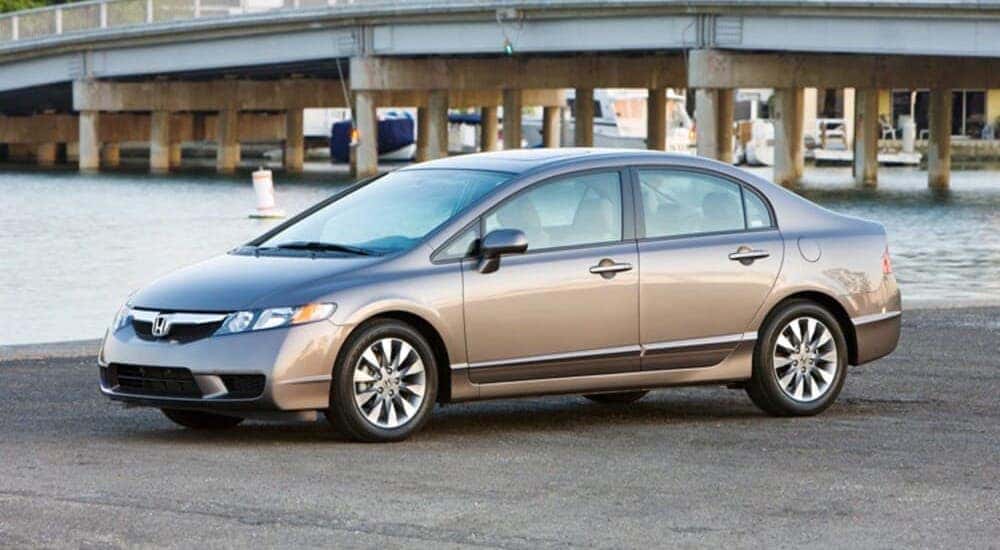 For those looking for used cars for sale, it can be tough to decide on the right model amongst the plethora of options out there. Some people focus on the aesthetic, while others focus on security. There are just so many different things to consider when looking for a car. However, when you are looking for a new or used vehicle, you can never go wrong with a Honda.
Honda is known for creating reliable, long-lasting, and popular vehicles, so it's no surprise that these models come recommended by auto blogs and consumers alike. With all of that said, what is the most popular used Honda? We all know the most recognizable models, the CR-V, Civic, and Accord, but which one takes the cake? It's hard to go wrong with any particular Honda model, in general, as this manufacturer is known for its reliability and sustainability on the road. Here are a few timeless fan-favorites that you can't go wrong bringing home.
The Legendary Civic
There are varying opinions of used Honda Civics based on the model years. The main constant is the fantastic fuel economy that the Civic touts. It's an unsurprisingly popular used car model because of its price and fuel efficiency. Although a very popular model, it is not the most popular used Honda model out there. You may still find the model appealing, though, so below are the benefits, drawbacks, and talking points of each model for the Honda Civic.
From 2006 to 2011, the Civics being created out by Honda were extraordinarily popular, and for a good reason. It is a massive improvement over its ancestors, with more space and better ambiance inside the cabin. Its fuel economy remains the same from earlier versions.
From 2012 to 2015, we saw incredible and dramatic improvements throughout the model years to the Honda Civic. After Honda altered its approach in 2012, the car seemed to be completely remodeled by the time 2013 rolled around. Changes include revamps to the driving experience, handling, and interior. As the time period progressed, the engine was upgraded and resulted in a much more impressive fuel economy rating than previous models; for 2013, EPA-estimates show ratings of up to 33 MPG combined and up to 44 MPG for the hybrid model.1
From 2016 to 2019, the Civic was completely reworked aesthetically. In previous versions, the model followed a constant theme, whereas, in 2016, the idea of the Civic aesthetic was scrapped and recreated anew. The new design is more elegant and fleshed out than it had been in previous years. The fuel economy remains unchanged from the 2012 to 2015 model, but the big win was in the decrease of road noise.
The Comfortable Accord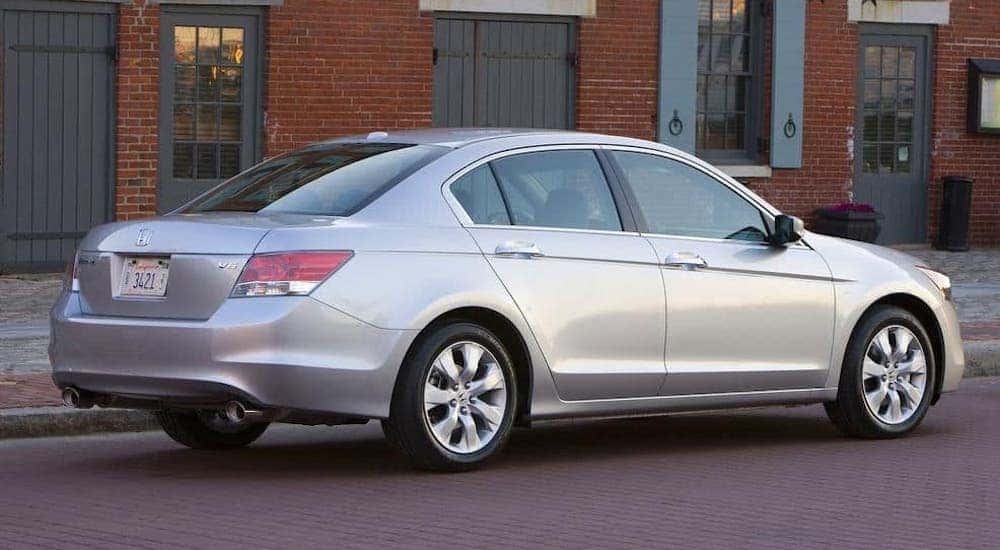 A used Honda Accord is a great choice for drivers seeking used cars for sale with plenty of space for friends and family to spread out. Characteristics that keep Accord drivers coming back for more include its simple design, fuel efficiency, and reliability. If you haven't noticed yet, these common features run across almost all of Honda's models. Surprisingly, the Accord isn't the most popular model either, but it is worth considering when shopping for used cars.
Upgrades in 2008 through 2012 versions of the Accord include more space and greater stability control than its predecessor. The stability control feature enticed many drivers, as it is a safety feature that is strongly preferred when possible. The EX variety of the Accord in this time period is worth searching for if possible, as it has a power driver seat, sunroof, and alloy wheels.
From 2013 to 2017, the Accord was given a size reduction while focusing on maintaining space for friends and family. By 2017, the EPA-estimated fuel efficiency reached a maximum of 30 MPG and 48 MPG combined for hybrid models.1 Besides these changes, upgrades are mostly minor overall. A pseudo-blind-spot detection system was implemented that created an image of what is on the right side of the vehicle when using the turn signal. An upgraded feature included a collision warning as well.
Last, but not least, for the used Honda Accords include models from 2018 and 2019. For many, it is considered to be a complete overhaul of the Accord aesthetic. You can take it or leave it, but it seems here to stay, as evident by the newer models. The model can come in standard or hybrid configurations, with the hybrid offering an astounding EPA-estimated 47 MPG combined.1 So far, it does not seem that the hybrid sacrifices on battery life or acceleration; two key issues with other hybrid Honda models in the past.
The Renown CR-V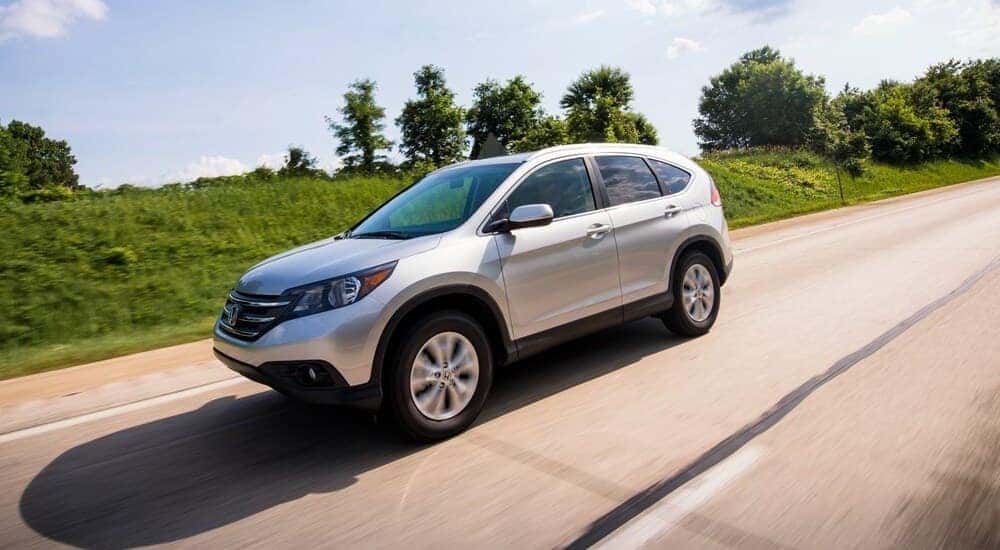 Drumroll, please. The answer to what is the most popular used Honda is finally here. It is the CR-V. Much like what the Bronco was for Ford, the CR-V is for Honda. The vehicle was the company's first attempt at a small SUV, and it paid off. There are four main stages the CR-V went through in modern history; they are all worth discussing in order to understand which one may suit your fancy.
If you are looking for the iconic CR-V aesthetic, then models made from 2007 to 2011 should be up your alley. Models made in this timeframe are immediately recognizable as the CR-V we have all come to know and love. It was ranked as one of the best SUVs of its time for its roominess and improved handling.
Moving on to used Honda CR-Vs from 2012 to 2014, these models are recognized by their added space and increased fuel efficiency. Safety-wise, CR-V's from this timeframe bring better crash protection as well, with a rear-view camera coming standard with the vehicle. Not many changes were made besides the ones listed previously in this section.
The 2015 and 2016 Honda CR-Vs are the products of many years honing the model. Honda sold a very high amount of this particular version due to its host of upgrades and modernizations. The cabin space was increased, fuel efficiency increased overall, and handling was improved compared to other versions. The standard vehicle includes a backup camera and advanced safety features such as forward-collision warning and automatic emergency braking.
Last but not least are CR-Vs made between 2017 through 2019. Again, the model gives more space for the driver and passengers. Who doesn't like more space? Honda also tackled the noise issue inside the vehicle while driving; the cabin is much quieter with the upgrade. Another comforting feature is that all of the great safety features from previous models are included in the 2017 upgrade, such as forward-collision warning, automatic emergency braking, and blind-spot warning.
Find Your Used Honda at Gwinnett Place Honda
If you feel as though there was quite a bit of information to get to the answer, you wouldn't be wrong. That's because making the choice between all the used cars for sale requires a solid understanding of your options. Yes, the CR-V is the most popular model, but there are plenty of other great options if you decide you are seeking something else. The three popular Honda models listed here seem to suit the needs of many, as they have been wildly successful, reliable, and popular for many years. Feel free to peruse all of your options, as there is a Honda for everyone.
---
1 – EPA-estimated fuel economy rating. The actual fuel economy will vary by model year, trim, engine, and transmission. Use for comparison purposes only. Actual mileage will vary depending on driving methods and vehicle condition, driving conditions and other factors.