Why the 2021 Honda Civic Type R Is the Best Sports Car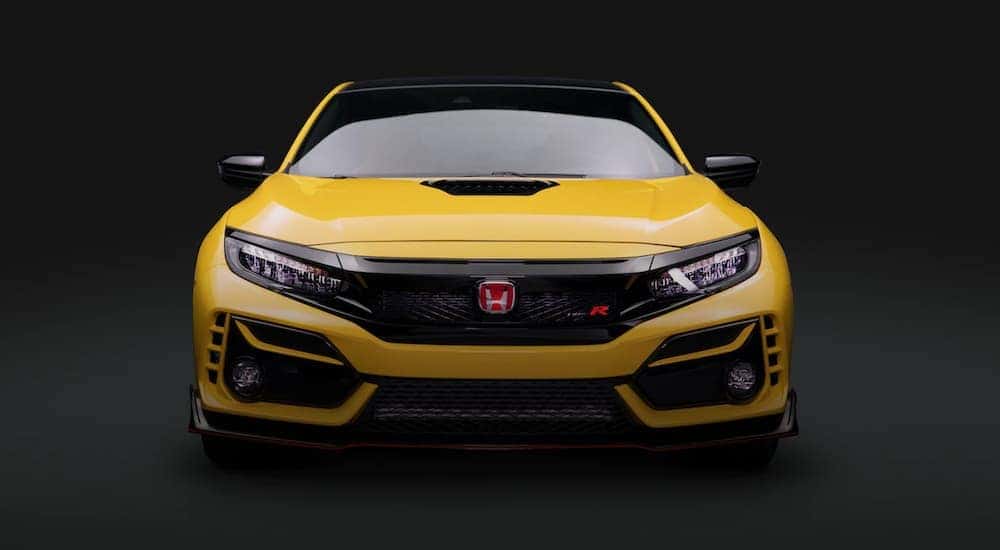 Not everybody in the market for a new vehicle has their sights set on something that is practical and utilitarian; some people desire a little thrill in their ride. When shopping for a car, there is nothing wrong with mixing a little fun into the checklist. If you are buying a car to get yourself to and from work and speed around town running errands, nothing beats the feel of a sports car – and at your Atlanta Honda Civic dealer, you can find a sports car that is as practical as it is fun.
A sports car delivers the thrill people need to feel alive, and it quenches the thirst for adventure in a way that no SUV or pickup truck can. But sports don't have to be tiny two-seaters. The 2021 Honda Civic Type R blends track-ready performance with more passenger and cargo space than some small SUVs. If you dream about speeding down the road in a great sports car, it is time to head to Gwinnett Place Honda and test drive the 2021 Civic Type R.
The Appeal of Sports Cars
No doubt that many of you will cite looks and design as the most appealing aspects of a sports car. While we won't disagree with that assessment, there are several other appealing aspects of sports cars. Another main appeal of this type of ride is in performance. In addition to the superb performance sports cars deliver, there is definitely love for the speed of a sports car as well as the smooth braking and superior handling. We are attracted to sports cars for the same reason we are attracted to expensive jewelry and exotic food; we crave the finer things in life.
Many sports cars are rather expensive, and they are status symbols, to be sure. Like the person who owns a Rolex watch and likes to show it off, drivers who own sports cars enjoy being seen in them as they cruise around the city. Owning a sports car means you are a part of an exclusive club, a club that you don't have to pay fees to be a part of.
Many sports car openers talk about the symbiotic relationship they have with their car. You don't have to talk to your car to have a relationship with it. You communicate with your sports car by gently revving the engine while sitting at a red light or shifting through the gears with a slow and steady motion as though you were stirring a drink made with a very rare 70-year-old Scotch.
And then there are the looks of a sports car; the shiny paint, the sleek curves, and the fat wheels are all a part of the appeal. Compared to sports cars, trucks, sedans, and SUVs can look boxy and uninspired. The look of a sports car is timeless, and they never go out of style. The sports car you buy today is like a fine wine; it only gets better as it ages.
Lastly, you sit low to the ground when driving a sports car; you feel every aspect of the road, you can literally count the rocks and other debris you experience on your drive. You become one with the car and road. A sports car sounds like no other type of vehicle when it's fired up or zooming down the highway. A sports car isn't too noisy like a muscle car, and it isn't quiet like a sedan; it owns a unique sound that is easily recognized. Owning a sports car is a unique experience that generates an emotional impulse.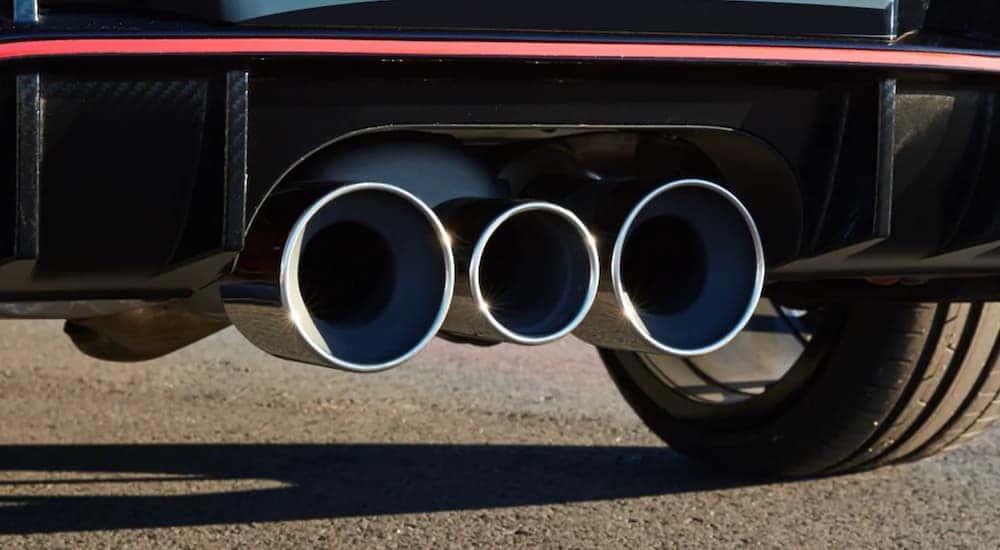 Why The Civic Type R Is The Right Choice
One of the many reasons why the Type R is one of the best sports cars on the market is the features. One important aspect of interior design in any car is the seats. Nothing will kill an excellent driving experience faster than uncomfortable and cheap seats. The Type R is equipped with seats that are shaped to hug you while you are taking those curves, and they are as sporty looking as they are comfortable. Don't take our word for it; even the likes of Top Gear claim the seats are a high point in the Type R.
As fun as it is to drive the Type R, it is an even better experience with the three driving modes. The drive system gives you a Sport mode that sharpens the response for heightened enjoyment, a Comfort mode for a more relaxed driving experience, and a +R mode that will allow you to experience the Type R in its most raw form. Pressing the +R button firms up the dampers for precise and firm handling with a throttle response so fast that it can't be accurately measured.
Sports cars tend to go one of two ways with their infotainment systems; they either offer a huge touchscreen that takes away from the overall interior aesthetics or they have far too many buttons and switches to contend with. The infotainment system in the Type R is right between the two extremes. The touchscreen measures seven inches, which is the perfect size, and it controls most of the interactive features. It might not seem like much, but it's a smart design choice that makes a big difference when driving.
The Civic Type R is powered by a turbocharged 2.0-liter VTEC engine that peaks at 306 horsepower. It features direct injection, Variable Timing Control on both camshafts, and a small-diameter turbine that helps improve response and minimizes turbo lag. For those who read that three times and got a headache, the Type R engine is a technical marvel that offers excellent acceleration and is the most powerful engine in a Honda vehicle sold in the United States.
Whether you are a fan of sports cars or not, you can't argue that the Type R is a stylish car that is sure to attract plenty of attention. We get it, looks are subjective, but you have to admit that you aren't likely to see anything else like it on the road. Yes, there are multiple scoops and ducts, three exhaust tips, and a substantial wing in the back, but it does make a statement, to be sure. At the very least, you can be certain that people are staring at the car and not you when driving around town.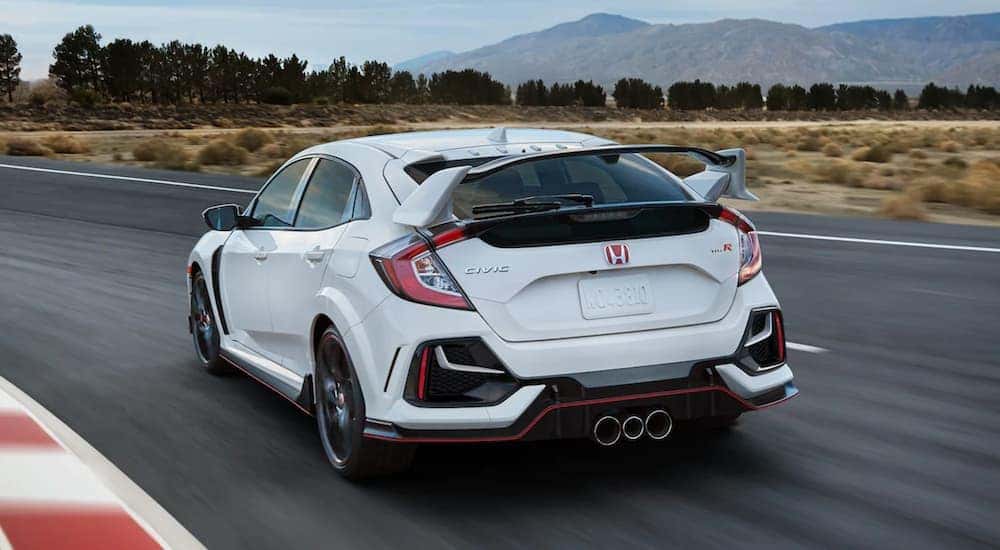 It Is Time to Experience the Type R
If we have piqued your interest and you would like to know more about the Honda Civic Type R, Gwinnett Place Honda is the place to visit for more information. We treat every customer that walks into our showroom with paramount concern. We understand that when you walk into a dealership, your expectations are very high. As a premier dealership, we welcome that challenge and look forward to not only meeting your expectations but exceeding them in every possible aspect. All you need to do is stop in and let us demonstrate our commitment to excellence.
Our friendly and experienced staff is eager to share their enthusiasm with you. We encourage you to stop in and test drive the Honda of your dreams. When you decide to shop at our dealership, you are making a decision to choose a whole new and amazing experience. You will have the opportunity to build a strong and lifelong relationship with us and work with a sales staff that understands your wants, needs, and goals. Stop by Gwinnett Place Honda today and let us help you get behind the wheel of a brand new Civic Type R.