Why Smart Atlanta Drivers Are Choosing Certified Pre-Owned Hondas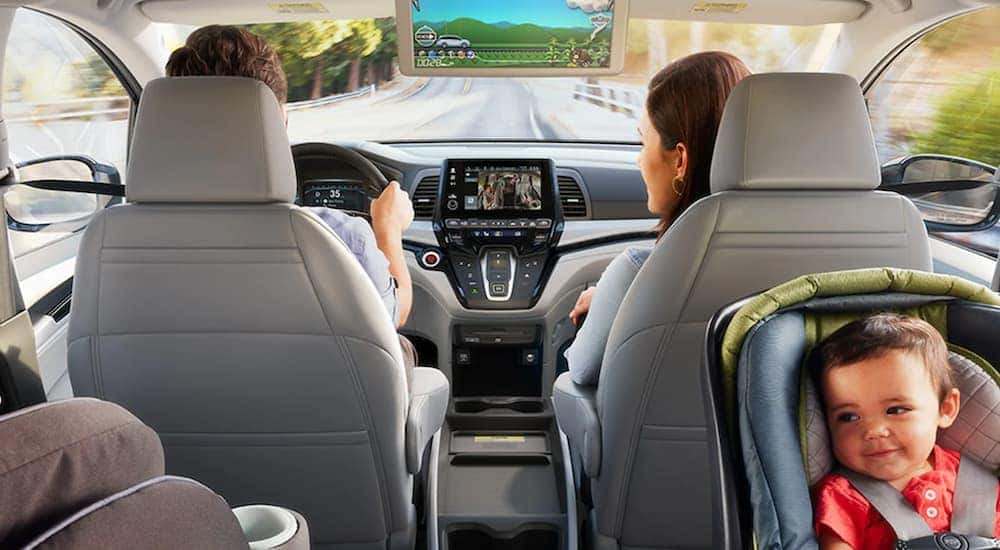 When it comes to getting the most car for the money, more and more drivers are turning to certified pre-owned cars. When you are shopping here in Atlanta, certified pre-owned cars are available from a number of different brands, so why should you choose a Certified Pre-Owned Honda?
When you live in a bustling place like Atlanta, it helps to have a safe and reliable car to take you from place to place. You've got to visit your friends on this side of town, then head over to a family dinner in the suburbs, not to mention driving to work and squeezing in a little fun afterward. Come to think of it, you better add "good fuel economy" and "easy to drive" to that list of wants and needs. From the classic Civic to the spacious CR-V, there's a Honda to meet nearly every driver's needs.
Why certified pre-owned, or "CPO," for short? A CPO Honda can be a fantastic investment for a driver who wants it all. Let's take a look at what makes a CPO Honda a CPO Honda and why choosing one might just be the best decision for your driving needs and budget.
What Makes a Honda Certified Pre-Owned Vehicle "Certified?"
The term "Certified Pre-Owned" can be somewhat confusing to buyers who are exploring the option for the first time. After all, isn't a "pre-owned" car just a used car?
Yes and no. All pre-owned vehicles are technically "used" vehicles, but in order to be "Certified Pre-Owned," a vehicle must meet certain qualifications set up by the manufacturer. That means that Honda itself is the only party that can certify a pre-owned Honda. Unless a vehicle carries the Honda stamp of approval, it is simply used.
Used vehicles can be fantastic investments, especially for those with limited budgets; however, Certified Pre-Owned vehicles come with incentives and bonuses that make them an even better option for those who aren't in the market for a brand new car. In order to offer these extra special deals, Honda has implemented specific criteria and inspections that must be passed in order for a vehicle to earn the prestigious Certified Pre-Owned badge.
CPO vehicles must have been manufactured within a certain time frame to qualify for the program. HondaTrue Certified vehicles are any models no more than five years old, and they must have fewer than 80,000 miles on the odometer at the time they are submitted to the program. HondaTrue Certified+ vehicles are those no more than twelve months old with fewer than 12,000 miles.
Additionally, the vehicles considered for Honda's CPO program are subjected to a rigorous 182-point inspection, which must be performed by a Honda-certified technician. While many of us can't name 182 points on a vehicle right off the top of our heads, Honda ensures each vehicle is fully checked, inside and out. That means fluids, filters, hoses, lines, brakes, tires… even the condition of the exterior paint must meet the standards outlined by Honda's guidelines. Any repairs or replacements required to bring the vehicle up to these guidelines must be completed with the appropriate parts, and work must be done by a technician trained by Honda. In other words, Honda is very strict about which vehicles they're willing to certify.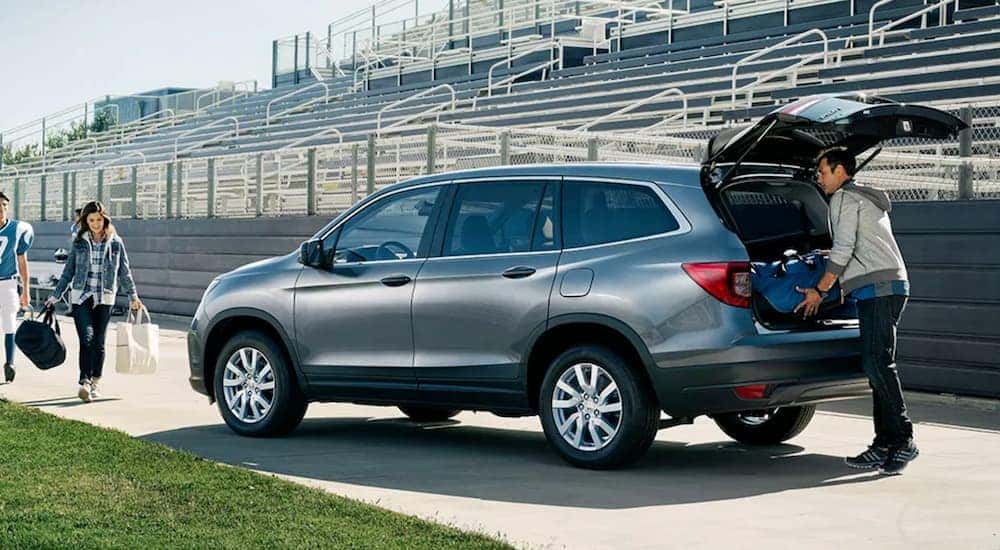 Reliable, Trustworthy, and Dependable
"Reliable, trustworthy, and dependable" are often three words we want to use to describe a vehicle, but it often doesn't seem to be possible. After all, things can go wrong. Equipment can fail, and problems can hide.
The HondaTrue Certified and Certified+ programs are designed to take as much potential stress and fear of the unknown out of the car buying process. First, the 182-point inspection is downloadable. All shoppers have the ability to check out the inspection checklist at HondaCertified.com. You can verify that the vehicle you are interested in is, in fact, a certified vehicle through the HondaTrue program and check out the results of the inspection.
If you like what you see and decide to purchase the vehicle, the benefits extend even further. Honda offers both powertrain and bumper-to-bumper non-powertrain coverage on all CPO vehicles. All HondaTrue Certified and HondaTrue Certified+ vehicles receive a 7-year or 100,000-mile warranty on the powertrain. Certified+ vehicles receive an extension of the original 36-month New Vehicle Limited Warranty period to cover an additional 24 months or 50,000 miles for non-powertrain coverage. Vehicles that meet the qualifications for the Certified program will receive a new non-powertrain coverage of 1 year or up to 12,000 miles from the date received by the new owner, plus whatever remains of their original New Vehicle Limited Warranty.
On top of the warranties, Honda provides additional coverages to help drivers feel confident on the road. Roadside assistance is offered throughout the warranty period, including emergency towing to the nearest authorized dealership or repair facility, flat tire changes, jump starts, and emergency fuel delivery. Also included are trip interruption reimbursement and concierge service, including emergency reservations and shipment of personal items. Since prevention is key, all HondaTrue Certified and Certified+ vehicles are eligible for two complimentary oil changes within the first year or 12,000 miles at a participating facility. And as a cherry on top, Honda throws in 90 days of SiriusXM radio for free.
Building a Complete Package
We've reviewed how HondaTrue Certified and Certified+ vehicles must be newer vehicles with limited mileage and how each has been fully inspected before being certified. We've also discussed the various warranties and bonuses that are thrown in to make Honda Certified Pre-Owned vehicles all the more tantalizing. But how does the discerning driver know they're really getting a good deal?
The most important factor in this equation is the vehicle itself. Honda has been consistently named one of Kelley Blue Book's KBB.com best brands over the past several years. Most recently, Honda was named the "2020 Best Value Brand."* Additionally, Honda's cars, vans, trucks, and SUVs have earned the brand acknowledgment from the EPA as the "Most Fuel-Efficient Automaker in America."** That's high praise for a vehicle that was born to help drivers save money while having fun.
Honda has been known for its use of technology and state-of-the-art engineering in each vehicle it produces. New features are being added to the Honda Sensing suite of safety and driver assistance technology each year, including LaneWatch, which provides a live video feed when your turn signal is activated, or the Road Departure Mitigation System, which provides automatic steering and braking when sensors detect you're wavering between lane markers. From driving across town to driving across the country, it seems like Honda has your back mile after mile.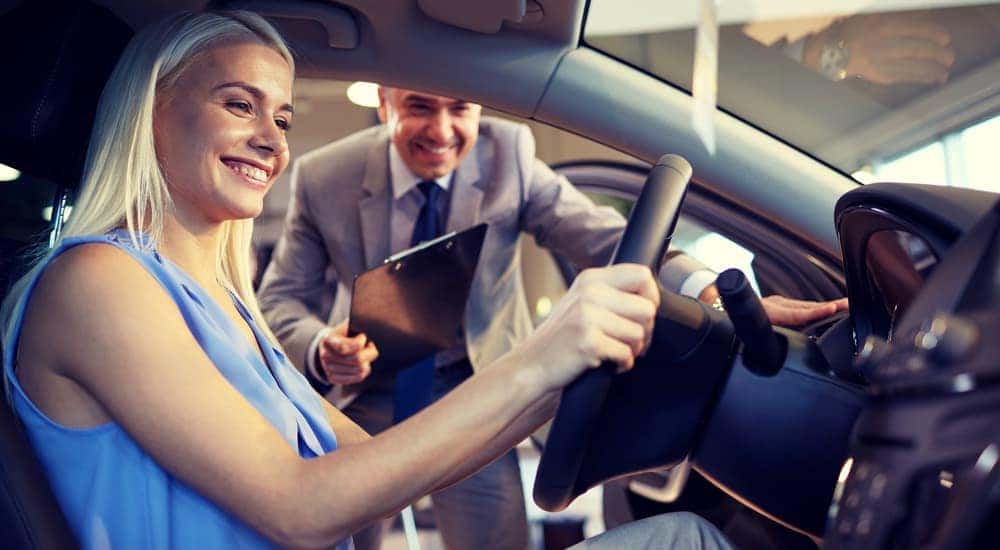 A Certified Pre-Owned Honda Is Special
Buying a new car is always a little scary and stressful. Are you making the right choice? Should you have looked a little longer? What hidden problems are waiting around the next turn?
However, when you choose to purchase a Certified Pre-Owned Honda, you purchase a certain amount of peace of mind. You know that your vehicle has been fully and professionally inspected in order for it to be sold to you. You have an extended warranty in hand for both the powertrain and the vehicle itself. You even have roadside service and free oil changes – and don't forget about that free trial of SiriusXM. These are certain privileges that are not associated with just any used car.
Buying a used car is a smart decision for many drivers, but choosing a Certified Pre-Owned Honda is an even better idea. While your Certified or Certified+ Honda can't prevent all issues and accidents, it can help you sleep easy at night, knowing you've covered all possible bases in choosing the right car for your budget and needs.
---
*Honda was named the Best Value Brand by Kelly Blue Book. For more information, visit Kelley Blue Book's KBB.com. Kelly Blue Book is a registered trademark of Kelly Blue Book Co. Inc.
**Honda was named the Most Fuel-Efficient Automaker in America. For more information, visit EPA at epa.gov.