What are the Five Most Reliable Used Cars to Buy?
If you are in the market for a used car, you have probably gone through the used car buying rituals of asking your uncle if he knows of any cars available, searched for "used cars near me" online, and spent a good many hours scrolling through endless pages of used cars, trucks, and SUVs. Any online search for used cars bombards you with an ocean of information, not all of which is relevant.
If you're feeling overwhelmed, don't worry, you've come to the right place. Here at Gwinnett Place Honda, we know cars, and we understand which new and used vehicles are lemons and which ones will drive like champs for years to come.
To help you wade through all the different used models available today, here are the five most reliable used cars you can buy:
The Honda Fit
Whether you are looking for a car for the whole family or just a commuter to get you to and from work, the Honda Fit is the perfect "fit" for you. The 2012 version of the Fit is an especially appealing choice and has been recognized by various automotive publishers as a top-ranking subcompact.
Everything about the Honda Fit checks out as it offers an envious amount of cargo space for its class. It is also roomier than other comparable cars and makes for a comfortable ride whether you are alone or pack it with four of your closest friends.
The Fit also has an amazing estimated fuel economy rating regardless of which year you choose. And while the engine doesn't get much higher than around 117 hp for 2012, that is plenty of power for what the car is designed to do: get you and your family where they need to go in comfort and without costing too much in gas.
Finally, some trims of the Fit are out "fitted" with Bluetooth so you can stay connected, and all trims come with AC, power windows and locks, and cruise control. All the little things you need for a great, reliable car.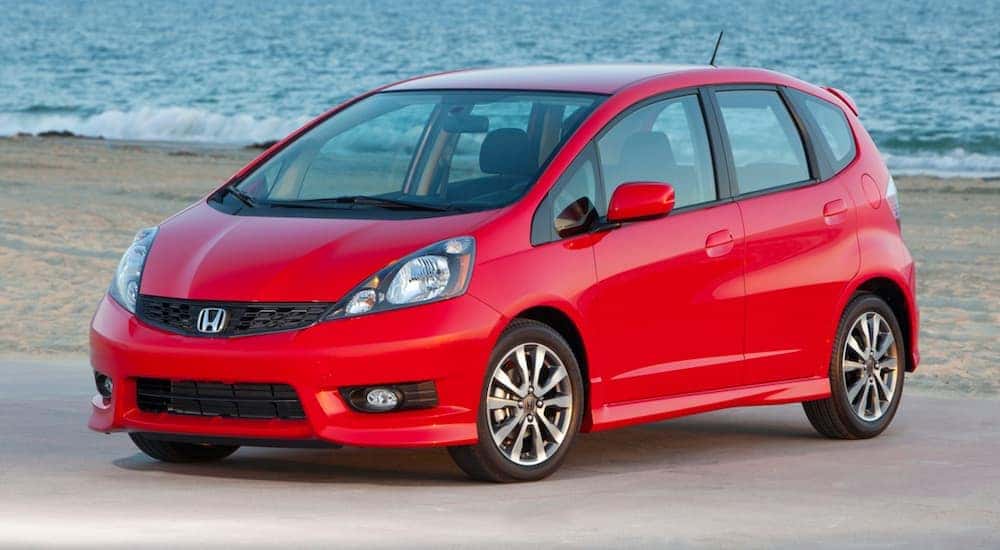 Honda Accord
Another sedan big enough for the whole family is the Honda Accord. The Accord is a mid-size car that is known for being spacious for its class. It is also known for its reliability and keeping a good resale value even after years of use.
In addition to the roomy cabin, the Accord boasts smooth handling and plenty of performance. As you would expect from a Honda, the Accord also comes with impeccable estimated fuel efficiency ratings.
When you look at the Honda Accord, you will find that anything before built before 2015 will still be a dependable option, the 2016 Accords and later models come with more of the technological advancements—like Apple CarPlay—and safety features drivers love.
One such safety advantage of the 2016 Accord and anything later is that they come with Honda Sensing—the name of the drive assist package that includes cameras and sensors to warn of cross traffic and lane changes.
Honda Civic
A smaller car that is still super reliable is the Honda Civic. This great Honda car was redesigned in 2012, and that year's model remains one of the most dependable and low maintenance used cars you can buy. Other than your standard vehicle check-up and oil change, there isn't much you typically have to do with a Civic.
Like many of the other models in the Honda family of vehicles, the Civic has superb estimated fuel economy ratings. A great fuel economy is just another reason owning a Civic is a solid, economic decision.
As you search for Civics, you will want to keep in mind which year and which trim you are dealing with. While the car has stayed largely the same over the years, some of the specs and extras vary from year to year. For example, the base model, or Civic DX, is pretty basic and doesn't come with some of the features you might often take for granted. If you want things like air conditioning and power locks, you will want to opt for the LX model.
Either way, you'll be getting a highly dependable car.
Honda CR-V
Moving on from cars, the Honda CR-V is a great, reliable crossover SUV you'll want to consider if you want something a little bigger without sacrificing something like fuel economy. In that way, the Honda CR-V is the best of both worlds. It features plenty of room for five passengers to ride comfortably while also boasting perhaps the best cargo capacity in its class. On top of that, it gets sedan-level efficiency ratings.
The CR-V is also a good choice for the safety-conscious as the bigger build and body of this crossover fares better in crash tests than many other cars and SUVs that are similar in size or carrying capacity.
If you can swing it, shoot for a CR-V from 2017 or later as that was the year Honda totally redesigned this fantastic vehicle, and, though it might come with a higher price tag than a 2013 CR-V, the upgrades will be worth the added cost.
Honda Odyssey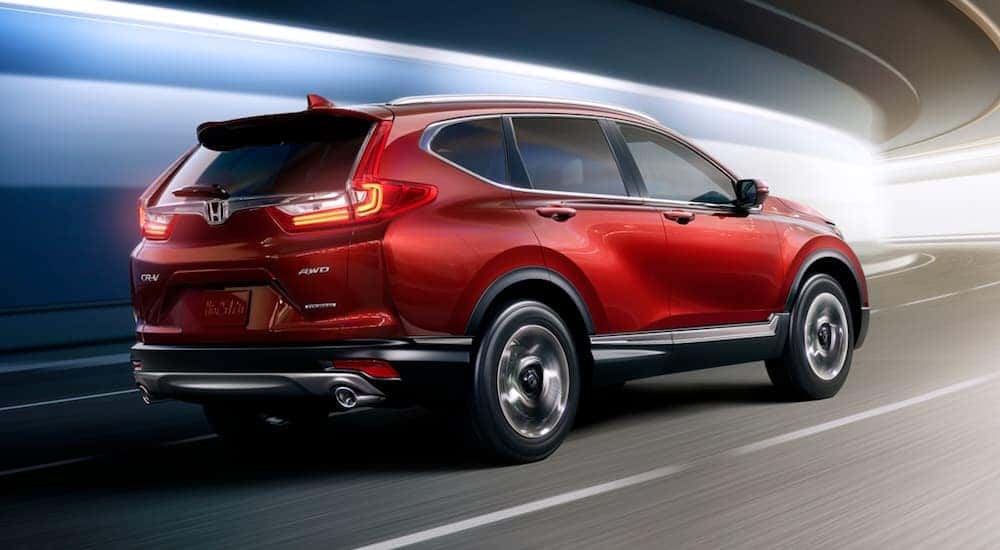 The last Honda on this list you will definitely want to consider, especially if you need more seating or more cargo space, is the Honda Odyssey. While older models are still a viable choice, from the year 2015 and on, the Odyssey has been one of the top minivans on the market and boasts great reviews for its blend of spacious, sophisticated interior, practical performance, and incredible reliability.
Depending on the year and trim, the Odyssey comes with room for 7-8 passengers and the larger, more comfortable second-row captain's chairs are one of the most acclaimed features of this outstanding minivan. Being a minivan, the Odyssey can also transform into a hauler's dream with seats that easily lift out, fold, or stow to maximize cargo capacity.
For a large family or anyone who needs a reliable vehicle with lots of room for cargo, the Odyssey is the obvious choice.
Find the Right Used Car for You
Now is the perfect time to buy a used Honda car, SUV, or minivan. With industry-leading reliability, all the incredible vehicles in Honda's lineup are worth a look, and at Gwinnett Place Honda, you can do just that. We are conveniently located in Duluth, just outside of Atlanta, and would love to put you behind the wheel of a great pre-owned Honda for a test drive. Our team of Honda experts has been working in the auto industry for years and know how to help you find the Honda that is perfect for you.
Stop in to see for yourself the quality of the cars, SUVs, and minivans we carry. Our sales associates can answer all of your questions, and our finance team will crunch the numbers to find the best way for you to finance your Honda. We look forward to seeing you soon.