Tips for Finding a Lifted Truck in Georgia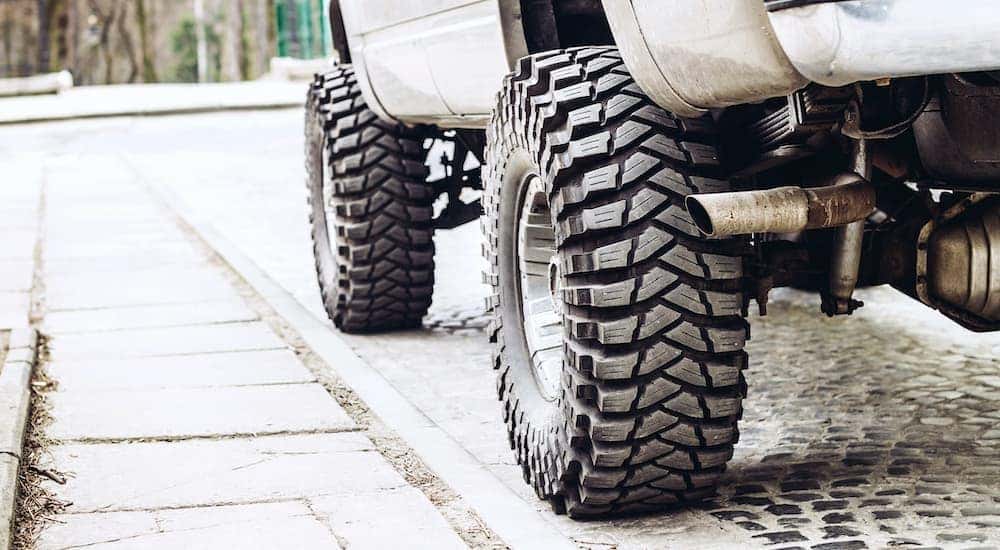 Are you looking for a used lifted truck dealer? Before you secure that purchase, there are some important things to consider when you're buying a lifted truck. What are the laws surrounding truck lifts in your state? Which truck models look the best lifted? How much will it cost if you decide to add the lift kit yourself? These are all factors you'll want to consider when choosing a lifted truck or a truck you'd like to lift yourself. You'll also want to consider which trucks are most practical to lift and some reasons to lift them aside from aesthetic appeal (such as off-roading). Let's take a closer look at some of the most important factors to note here before you head to the dealership.
Lift Legalities in Georgia / Which Kit to Get
First off, before you purchase anything, you need to make sure that your lift is legal. The bad news? Your lift kit can't be higher than 2 inches if you're going to stay in Georgia. The good news is that your average lift kit height ranges between 1.5 inches and 6 inches, so you can certainly find trucks with kits that are 2 inches and under. If you're going to install the lift yourself, just make sure that your kit is no higher than 2 inches.
The perk to this is that the lower your lift kit, the cheaper (and easier) it is to install. There are two different types of lift kits – a spacer kit and a suspension kit. The spacer kits are much quicker and easier to install, but suspension kits are more complex. A suspension lift kit can take 7+ hours for a pro to install. Plus, it can be dangerous to install these kits on your own unless you're experienced. Your average spacer kit maxes out at 2.5-inch lift height, and it's cheaper and easier to install. So, if you're planning to drive your lifted truck in Georgia, where there's a 2-inch lift restriction, the spacer kit is probably your best bet.
Pumping Up the Height With Tire and Wheel Size
A 2-inch lift isn't as high as most folks want their lift to be. While your tire height won't put any space between the tires and the frame, it can definitely make your truck tower much higher. In addition to adding a 2-inch spacer kit to your truck, you can add larger wheels and tires. Keep in mind that Georgia also has laws about your frame height, which is the distance between the ground and the bottom of your truck's frame. Review the following limits:
4,500-pound vehicles: max 27-inch frame height.
4,501 to 7,500-pound vehicles: max 30-inch frame height.
7,501 to 14,000-pound vehicles: max 31-inch frame height.
You can utilize this information to create the ultimate legal lift height. Remember to also factor in Georgia's max vehicle height rule – your truck's overall height cannot exceed 13 feet and 6 inches.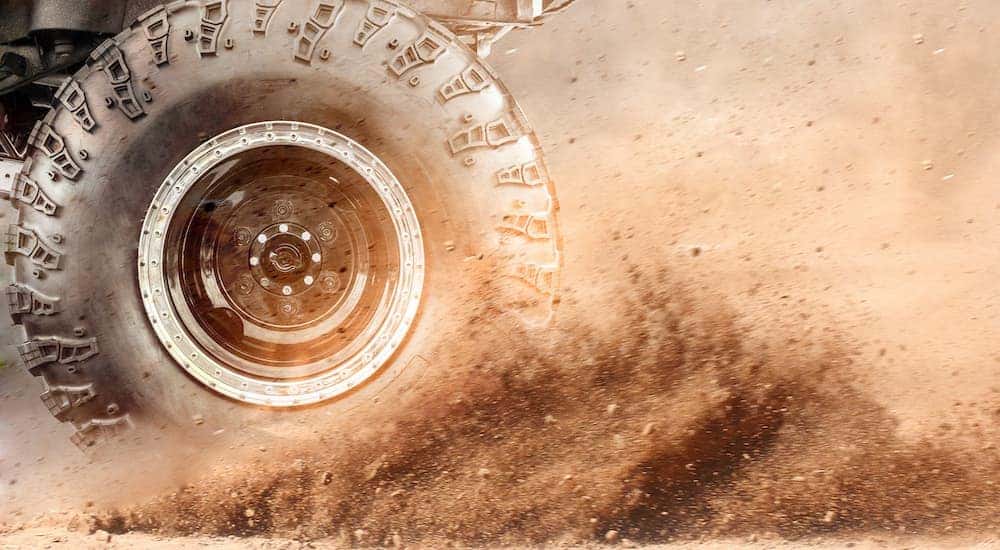 Perks to Adding a Lift Kit
There are several benefits to lifting your truck besides aesthetic appeal and a superiority complex. The first one is ground clearance. Whether you're off-roading over logs and rocks or you run into debris on the highway, a higher ground clearance can help prevent underbody damage. It's also easier to work on your truck because you can skip the jack and head straight to work. Just remember to still set the parking brake and add wheel wedges before you begin.
Let's not forget about your tires. The more height, the bigger your tires can be, and the bigger your tires, the more possibilities. Adding large mud tires to your lifted truck will help you reach places that the average truck can't tackle.
Do it Yourself or Hire a Pro?
We'd recommend that you choose a pro if you're installing a suspension lift. It's pricey either way you go about it, but if you're inexperienced at self-installation, you could cause some costly damage. However, if you stick with the body lift (which we recommend for a 2-inch lift), DIY is more acceptable. You're not altering the truck's stock structure with a body lift. Instead, you're simply raising the truck's height without altering the suspension. Body lift kits will typically only cost a couple hundred dollars, whereas suspension lifts can cost thousands of bucks.
What Is a Leveling Kit?
Naturally, trucks are not perfectly balanced. Typically, a truck's rear suspension is higher than its front suspension is. This accounts for payload weight. However, there are circumstances where this high rear/low front design isn't appropriate. You may have a heavy winch on your front bumper, for example, further weighing down the front and making it too low. This is where leveling kits come in. A leveling kit will raise your front suspension to match your rear suspension. This kit can bring up your suspension by an inch or two, which is perfect if you're living under Georgia's strict 2-inch lift guidelines. This is another affordable lift option that works great for Georgia truck owners. Just keep in mind that if you add a leveling kit, you may want to throw on a winch to maintain the balance between your front and rear suspension.
Which Trucks Look Best Lifted?
Now that you know your options and restrictions, it's time to think about which truck model you should buy. One thing to keep in mind here is this – larger trucks look best lifted, smaller trucks look better "slammed" (or lowered). Put simply, if you buy an old Chevy S10, you'll want to slam it, not lift it. Smaller framed trucks do not look great with lift kits. If you're going to lift a truck, you'll want to stick with the following models: the Chevy Silverado, the GMC Sierra, the Ford F Series, the Ram, the Nissan Titan, and so on. While 1500, 2500, and 3500-level trucks will all look good lifted, the bigger, the better. We recommend lifting a 3500-level truck for the ultimate look and maximum power.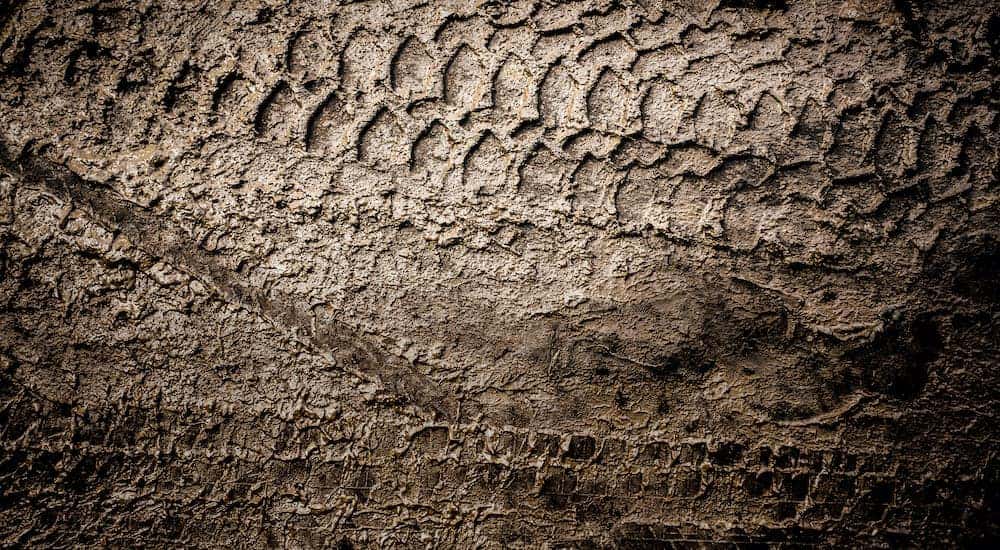 Should You Buy a Truck With a Lift, or Add the Lift Later?
Dealerships will sell trucks that already have lift kits on them. For example, here at Gwinnett Place Honda, we sell lifted trucks as long as they're compliant with Georgia's vehicle height regulations. We also sell a number of used trucks that can be lifted and will install a lift for you if preferred. You may even find off-road-specific trucks with a lift like the Ford Raptor and the Ram Rebel. No matter which model you desire, our service team knows the ins and outs of lift kit regulations and can guarantee you a street-legal lifted model. Whether you find a lifted truck on our lot, or you purchase a standard model and want to add the lift later, we've got you covered.
Gwinnett Place Honda Is Your Used Lifted Truck Dealer!
When you want a lifted truck, you need a dealership that offers a variety of truck options. Here at Gwinnett Place Honda, we carry all used truck brands. While you can get the Ridgeline lifted if you would like, we also carry plenty of popular truck brands such as Chevy, Ford, Ram, and more. It doesn't matter if you're a brand enthusiast or you're just looking for a good deal; our team can help. Contact us today. We look forward to helping you create an impressive lifted truck.