Tips for Buying a Used Honda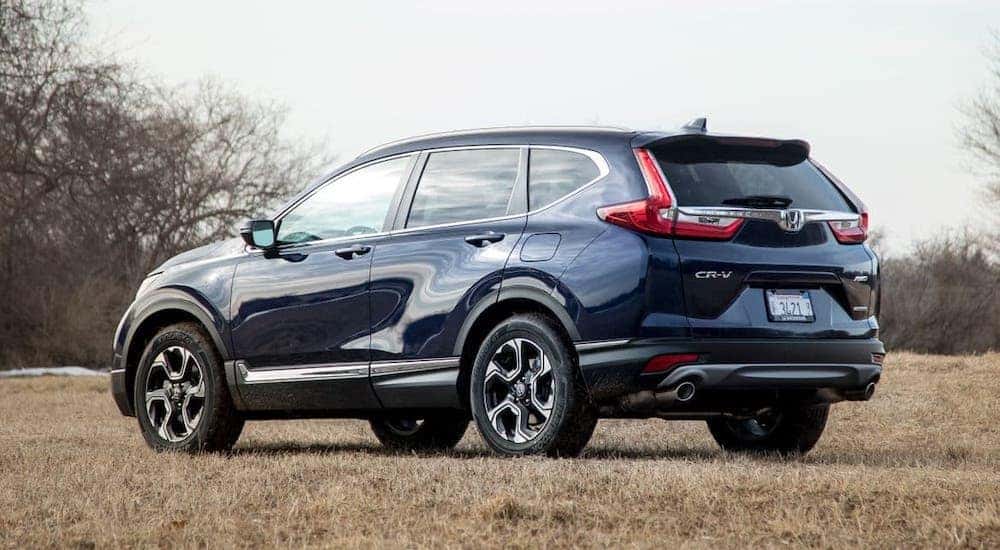 Honda cars, trucks, SUVs, and vans are often noted for their reliability, dependability, and convenience, which is why they are so popular amongst many segments. These descriptions mean that in buying a used Honda, you are getting a vehicle that is likely going to last many more years and perform the way you need it to without the value depreciation that comes with many other cars. But with all of that said, how do you start the process of finding and purchasing a used Honda? Well, first, put a pause on searching "used cars near me," because there are many things you need to consider before jumping into a transaction. With that said, we at Gwinnett Place Honda have compiled some tips for buying a used Honda to aid you in the process. So here are some of the most important things to know before you jump into the market.
Choosing the Right Model
One thing you are going to find when you are looking to buy a used Honda is the incredible number of different vehicle types offered by the company. Before you get started in your search for a vehicle, you will need to determine what it is that you are looking for in the car. To help with this, here is a quick rundown of the best used Hondas on the market:
Sedans, Coupes, and Hatchbacks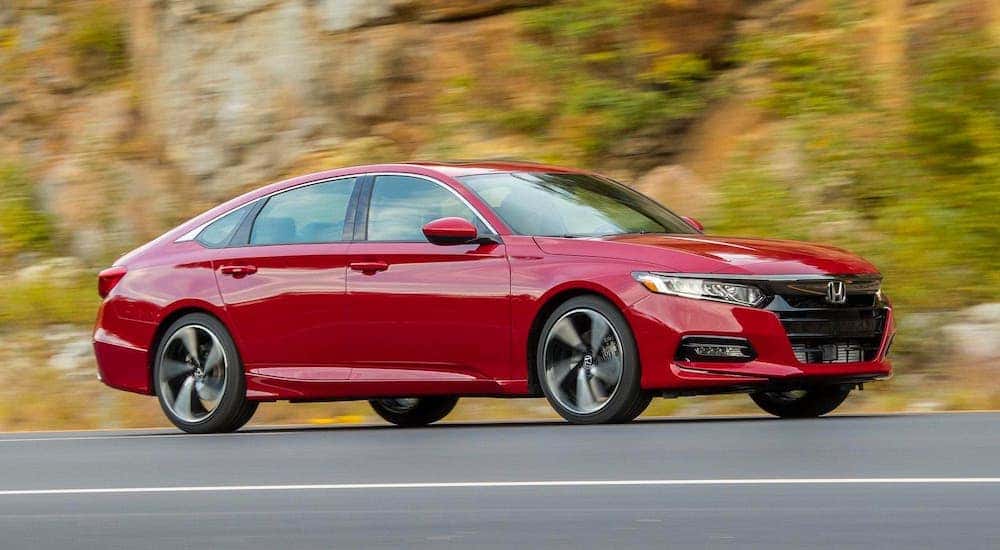 If you are looking to buy a sedan, coupe, or hatchback, you can choose from a Honda Accord, a compact Honda Civic, a sporty Honda Civic Si, and a high-performance Honda Civic Type R. And within each of these models are numerous trims, each with different features to offer.
The Honda Accord has a great reputation for having the latest in driver safety, infotainment technology, and advanced suspension systems. You will still get a lot of these features when buying used too, depending on the year and trim. Moreover, the Accord offers some of the roomiest seating, fresh styling, and exceptional fuel economy for midsize sedans. Also, newer models will feature more powerful engines for improved performance.
The Civic comes in three different model types (coupe, sedan, and hatchback), as well as numerous body styles and powertrains. With all of these options, you should have no problem finding one to fit your budget and your lifestyle. The Civic Si has a stronger engine than the standard model, which makes it really fun to drive. The Civic Type R has a sports-tuned performance engine that can outperform any other compact on the market today.
SUVs and Vans
But maybe you need more room than you can find in a car. This is where used Honda SUVs and vans come into play. Honda is a leader in space maximizing designs, as they can get the most passenger and cargo space out of a vehicle than most of the competition. You can see this clearly in the popular Honda CR-V. A used Honda CR-V is your best option if you are looking for a small, five-passenger SUV. It has one of the highest reliability records in its vehicle class and provides many standard active safety features in the Honda Sensing safety suite. It's also enjoyable to drive with a powerful four-cylinder turbo engine on most models.
If you are looking for a smaller vehicle, a used Honda HR-V may be your best bet. This compact SUV has the same overall styling as the CR-V, but with two doors and a shorter overall profile. This is an ideal vehicle for a couple who needs a little more room for stuff, and the option of using the back seat when going out with friends.
If you are in need of a vehicle that can handle more than five passengers, a used Honda Pilot or Odyssey will make the most sense for you. Each of these vehicles features three rows of seats, providing plenty of room for up to eight passengers. In addition, they can be easily reconfigured to accommodate a great deal of cargo. The current generation of the Pilot was introduced in 2015 and provides up to 109 cu.ft. of space with the second and third rows of seats folded down, an action that takes less than a minute to accomplish. Overall, any of these Honda vehicles are fantastic to purchase used, but it is important to decide which factors are most important to your lifestyle and pick accordingly.
Consider Certified Pre-Owned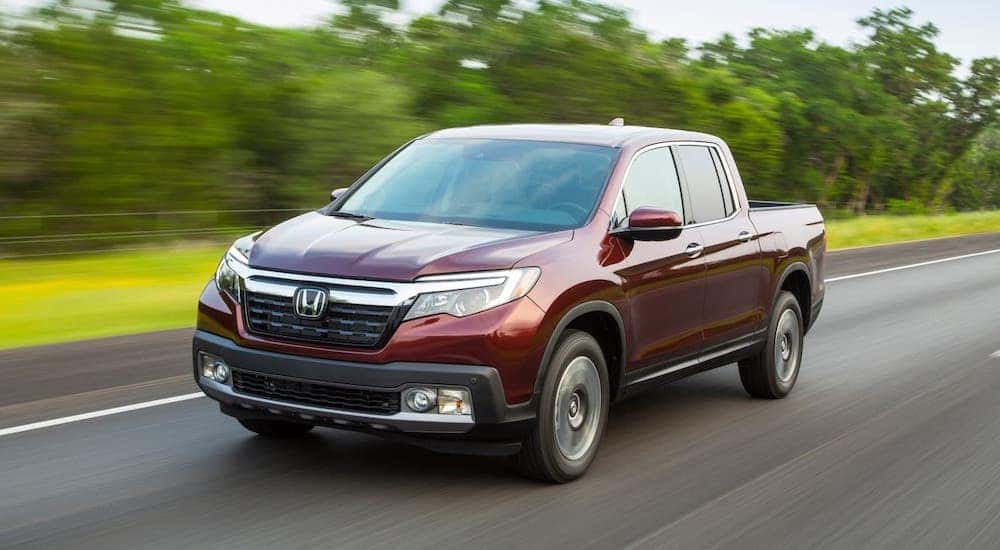 Once you have determined which model and trim of a used Honda vehicle you want, your next step should be to find out if you can or want to find one available as part of the HondaTrue CPO program. To be eligible, a Honda vehicle must be no older than the 2015 model year class. The vehicle will then undergo a rigorous 182-point inspection to make sure that all systems and features will perform correctly.
As part of the certified pre-owned program, Honda offers a 7-years/100,000-miles powertrain warranty and a non-powertrain warranty that will either extend the existing warranty to 4-years/48,000 miles or, if there is no existing warranty, provide a limited 1-year/12,000-miles warranty from the date of delivery. Honda also offers buyers under the certified pre-owned program free roadside assistance and up to two complimentary oil changes during the first year of ownership.
Finally, if your Honda CPO vehicle has satellite radio as part of its infotainment system, Honda will provide a complimentary 90-day subscription to SiriusXM satellite radio. This will give you the chance to sample some of the best commercial-free programming today. Generally, CPO vehicles will cost a little bit more than the average used Honda vehicle; however, it comes with great benefits. You should consider buying a CPO vehicle for extra assurance in the quality of the car, along with the warranties and additional features that are often offered.
Buy from Honda; Do Your Research
Buying used can sometimes be scary if you do not know the buyer, which is why we suggest you buy used Honda cars directly from Honda dealerships. First and foremost, Honda dealerships are committed to transparency. This is why each buyer of a certified pre-owned Honda car, truck, SUV, or van is entitled to a copy of the 182-point vehicle inspection report. It is also why many dealerships will provide a free Carfax vehicle history report. This will provide such vital information as prior title and ownership, whether the vehicle was involved in an accident, whether the airbags ever deployed, the service history of the car, and any open recalls.
Additionally, this information will provide you with the ability to determine if the car is priced properly. As you may know, used cars are priced according to make, model, trim, age, mileage, and condition. A used vehicle that is newer, has lower mileage, and is in better condition will command a higher price than one that is older, with more mileage, and in worse condition. By using such information as Kelley Blue Book and the complimentary Carfax vehicle history report, you can make sure that you are getting the best price for your used or certified pre-owned Honda car, truck SUV, or van. Doing your research and buying from a transparent Honda dealership will do a great deal in terms of ensuring you are making the right decision in your purchase.
Buy a Honda Today!
So if you are looking for a Honda dealership, you can trust, stop by Gwinnett Place Honda, to use the tips we have given you. If you still are not sure what you are looking for, we can help you figure that out. But if you know exactly what you need, we can help you find it. No matter what, we will make sure you have all of the knowledge you need to buy a used Honda and have you driving away with a smile on your face.