The Best Used Cars, Trucks, and SUVs for Your Daily Commute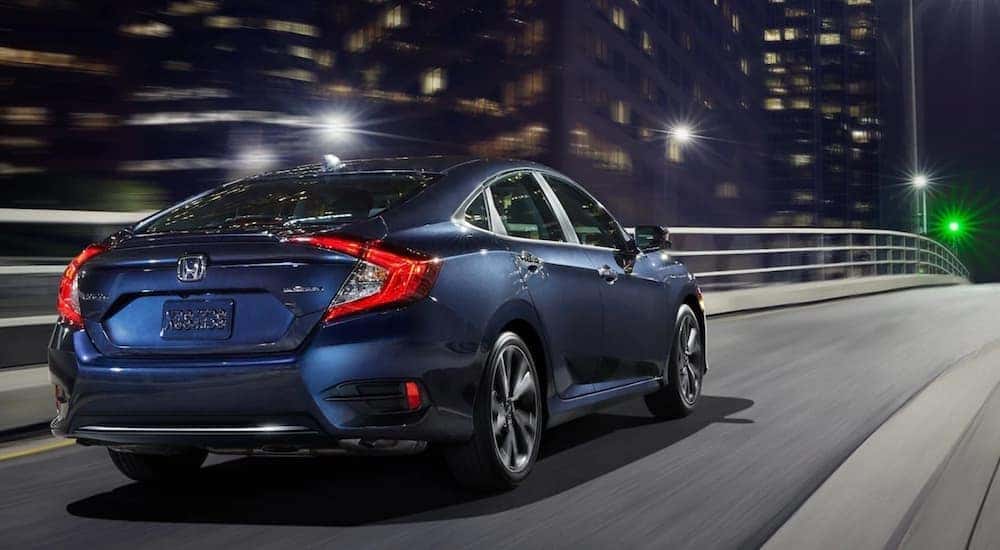 Grabbing your keys, work gear, and other travel necessities, you take a deep breath and prepare for the drive ahead, filled with honking horns, traffic, and a feeling of dread that you're going to be late to work…again. The daily commute is not for the faint of heart, and if you're riding in the wrong vehicle, your comfort could be compromised, making this journey even more stressful. That's why many drivers are choosing to revamp their commute, seeking out quality vehicles that offer them comfort, convenience, and efficiency to navigate their travels day in and day out. Many drivers seek to shop used in order to get a car that delivers value and integrity to their drive for an affordable price, which is why Atlanta used car sales are steadily increasing, and Gwinnett Place Honda wants to help. If you're searching for the best used commuter models, we have plenty, and we've managed to narrow it down to the top performers in each category.
The Best Used Cars for Commuting
Drivers tend to gravitate toward sedans when it comes to their commute, due to the efficiency they're able to harness in these easy-to-handle vehicles. Not only are they favorably sized, perfect for navigating through traffic and fitting into cramped parking spaces, they're known to be good on gas, which helps when you're running late and don't have time to stop at the pump to fill up. There are plenty of cars that will meet your expectations when it comes to your commute, but there are a few that stand out from the crowd.
The first is the Honda Civic, which is equipped with an exciting engine that delivers a pleasing ride quality and ample efficiency, able to get up to 42 MPG on the highway in 2021 models.[a] Choosing offerings from 2017 will allow you to enjoy added versatility, including a 60/40 split-folding rear seatback for handling more travel gear and a multi-angle rearview monitor to keep an eye on everything going on behind you.
Another favorite is the Toyota Corolla, recognized for its thrifty price tag and legendary Toyota reliability. Outstanding efficiency, easy driving dynamics, plus a comfortably spacious interior makes sinking into your daily commute easy in this crowd-pleaser. If you're looking for a more athletic ride, the Kia Forte is a great commuter vehicle that showcases a lively performance and ample interior space. With over 35 inches of rear-seat legroom in models from 2019, accommodating workmates is effortless inside this roomy and affordable commuter. In addition, you can expect to find an abundance of cargo space, especially in newer models, which means carrying everything you need for work is easier in this trusty travel companion.
When you need a little more space, you may want to opt for a midsize sedan, like the dependable Honda Accord. Models from 2018 will deliver exceptional efficiency, able to get up to 38 MPG on the highway, and a cozy ambiance inside, so you're able to relax and enjoy the ride.[a] Ample tech, like Bluetooth streaming capabilities, allow you to stay perfectly connected during your drive, even if you need to hop on an early morning conference call from the road. When you're in the market for a commuter vehicle, a sedan won't let you down, and sticking to these models will allow you to amplify your ride to make it more enjoyable and comfortable, no matter how stressful it may be outside of your vehicle.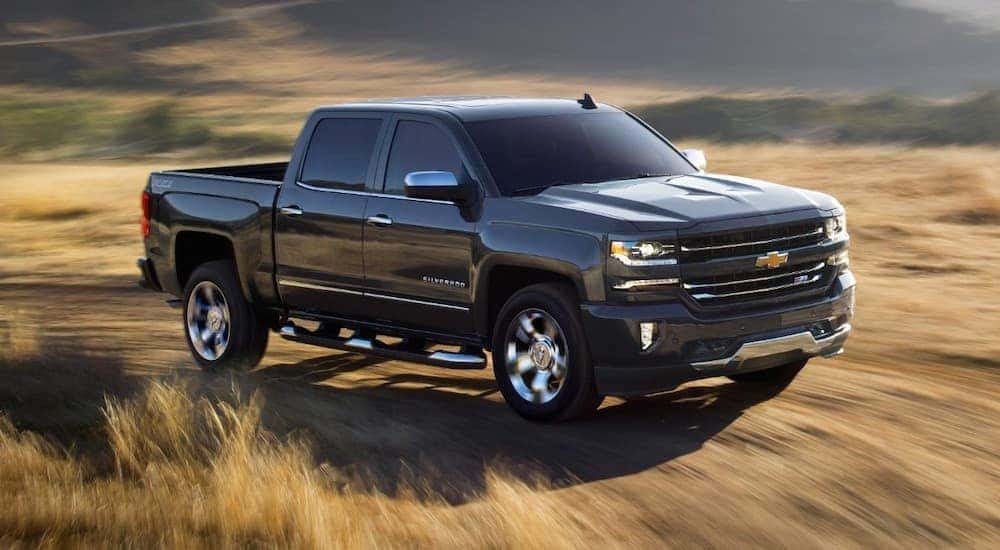 The Most Fuel-Efficient Used Trucks
Jumping to the other end of the spectrum, it may be difficult to imagine yourself behind the wheel of a truck for your commute, but you may be surprised at what a pickup will bring to your everyday travels. Not only are you able to take advantage of more space, but you're also able to take on anything that your drive tosses your way with a toughness that can only come from a truck. You'll be pleasantly surprised at the level of efficiency that you'll find in a truck, especially the Chevy Silverado 1500, with a selection of engines designed to heighten the appeal of any type of drive…even your commute. Take models from 2020, for instance, as its 3.0L Duramax Turbo-Diesel can get up to 33 MPG on the highway. Not only that but with its comfortable interior, designed to offer excellent space and many ways to stay organized through various storage solutions, traveling anywhere in the Silverado 1500 will be a comfortable experience.
The Honda Ridgeline is another favorite for fuel-efficient trucks, with its smart design, boasting a cross between an SUV and a truck. This design is more aerodynamic than its competitors, which allows it to perform better on the road. Add its luxury-grade interior, outfitted with leather appointments, loads of space, and some of the latest tech, especially when you choose more recent models, and you've got a commuter that's ready to take your daily drive to new levels. Not only will you get to enjoy ample power from its 3.5L V6, the ability to enjoy your ride, even if it's just down the street, is an unmatched experience.
Finally, if you're looking for a truck that showcases superior features and dependability like no other, there's a reason why more drivers are choosing the Ford F-150 for all of their travel needs. We like the fact that there's such a diverse selection of engines and so many models to choose from since this truck has been around for generations. Choosing the now-discontinued Power Stroke Turbo Diesel V6 will allow you to harness exceptional efficiency, getting up to 27 MPG on the highway, and ample power when you need it, able to tow over 12,000 lbs. Its 3.5L PowerBoost Turbo V6 Hybrid will also allow you to maximize your travels, getting up to 26 MPG on the highway, with 570 lb-ft of torque to handle any job fit for a truck. You may not immediately turn to a truck for your commute, but these top three show that trucks can fit into your commute perfectly, offering you strength, durability, and unmatched efficiency.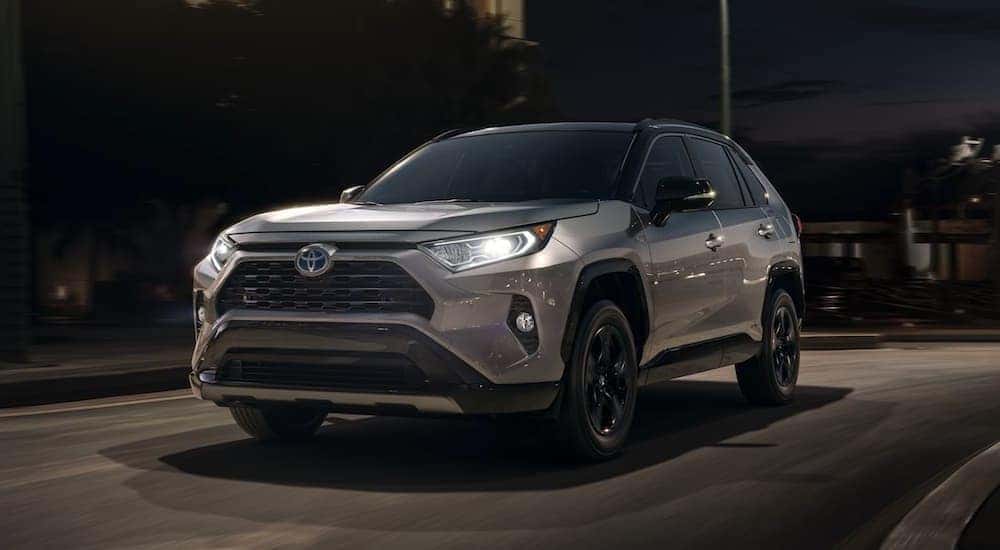 Top Used SUVs for Your Commute
SUVs continue to grow in popularity because they offer more space than sedans and easier handling than hulking trucks. All-wheel drive capabilities allow you to travel off the beaten path or navigate inclement weather with ease, while ample space inside ensures that everything and everyone you're traveling with is accommodated perfectly. One of the top options for used SUVs is the Honda CR-V. With incredible safety features through the Honda Sensing suite and a reputation for being one of the more reliable models on the road, the CR-V will add value and enjoyment to any ride.
The Toyota RAV4 is another top performer when it comes to everyday commuting, with an exciting driving demeanor both on and off-road and a hybrid model available for maximum efficiency. Apple CarPlay and Android Auto can also be found in newer models, enhancing your commute, especially if connectivity is one of your top priorities. Finally, when you're interested in a luxury experience, you can't go wrong with a Buick, and the Encore is the ideal SUV to have on any type of journey, especially on your everyday drive to work. An exquisite interior awaits, with top-of-the-line appointments, plus ample tech and upgrades, like an air filtration system, to make your drive infinitely better. In addition to being extremely fuel-efficient, you'll also get to harness available all-wheel drive capabilities to help you navigate any type of road condition like a pro because the last thing you want to do is worry during your drive.
Make Your Commuting Experience Enjoyable
As you can see, the amount of options you have, ranging from cars to trucks to SUVs, is abundant, and when you buy used, you'll be able to choose from a much larger selection than if you were to shop new. Stop by Gwinnett Place Honda for a test drive of one of these exciting commuter models and get ready to travel like you've never traveled before. You'll find that when you're comfortable in a vehicle that offers you everything you need during your ride, your commute will be more enjoyable too.
---
[a] Based on EPA mileage ratings. Use for comparison purposes only. Mileage will depend on model year, trim, and condition of the vehicle. Your mileage will also vary depending on how you drive and maintain your vehicle, driving conditions and other factors.