The 2021 Honda Ridgeline Offers an Aggressive Look and a Real Volume Knob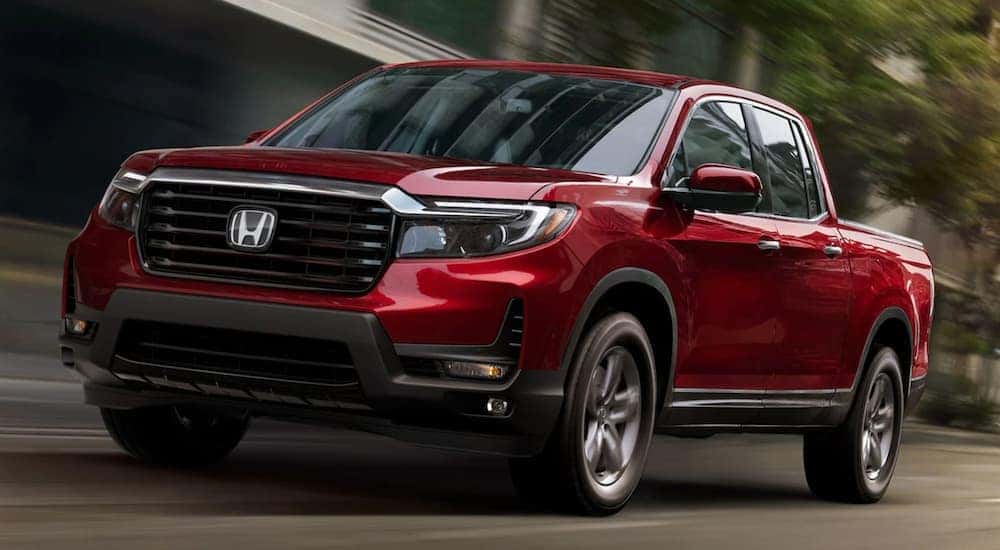 When you see articles about trucks while pursuing the internet, it seems as though most of the attention is on models like the Ford F-150 or the Toyota Tacoma. So it is a little surprising when you come across an article devoted to the Honda Ridgeline. However, while it may fly under the radar of the casual buyer, the Ridgeline is a one-of-a-kind truck that has been receiving rave reviews from automotive critics If you are looking for a do-it-all vehicle, then perhaps it's time that you checked out a Honda Ridgeline dealer in Atlanta for a test drive of this unique truck. If you want even more reasons to consider taking a closer look at the redesigned 2021 Honda Ridgeline, then read on.
Looks Aren't Everything, But It Helps
One of the first things you will notice about the updated 2021 Honda Ridgeline is its looks, which have changed rather dramatically. The new Ridgeline has a much more rugged look to it, which will attract a lot of drivers. One of the knocks the Ridgeline took in the past was that it looked a little too much like the Honda Pilot SUV. People viewing the Ridgeline head-on would think it was a Pilot until the truck bed was visible. But not anymore; the new Ridgeline looks more like, well, a truck.
Critics were pretty tough on the looks of the old-style Ridgeline, and it has been somewhat of a drawback for the truck. For 2021, Honda sought to quiet critics and did a good job doing so. The new Ridgeline is visually appealing with the new squared-up headlights and grille, and the bulging hood gives it a big truck look. Honda also added a pair of chrome exhaust tips to round out the all-new look. The changes aren't all that big, but they have transformed the look and feel of the Ridgeline.
As if the new look wasn't enough, Honda also added a new appearance package to the mix. The Honda Performance Development (HPD) package, which is available on all trims, adds even more aggressive styling to the Ridgeline. The package offers black fender flares, an aggressive blacked-out grille, 18-inch bronze wheels, and HPD graphics on the bed. In case you missed that, we did state that the HPD package included bronze wheels. Nice.
Consumers Spoke, and Honda Listened
Car owners complain about a lot of things, small things, that their cars do or don't do that make them mad or just frustrate them. For owners of older Ridgelines, the biggest concern seems to be the lack of a physical volume knob for the infotainment system. Pore through discussions about the Ridgeline on internet forums, and it's quite clear not everybody is a fan of the knobless stereo. Instead of a physical volume knob, the infotainment system used a button on the 8-inch touchscreen, something that some people just couldn't get used to.
The reintroduction of a real volume knob in the 2021 Ridgeline is big news for fans of the truck. A knobless stereo might not be a big deal for some, but for others, it can be a setback. However, Honda did more than just add a volume knob – they also updated the entire infotainment system in the 2021 Ridgeline. In addition to the new volume knob, the system boasts new graphics, a better interface, and more user-friendly icons. The infotainment controls on the steering wheel also remain unchanged for people who prefer to keep their hands on the wheel.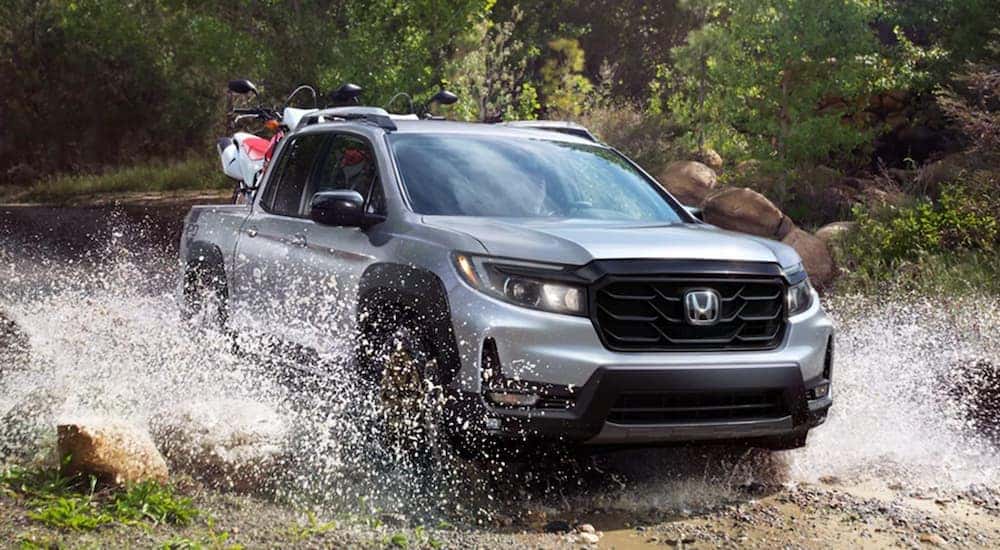 It Rides Like a Chrysler 300 and Handles like a Porsche 911
OK, that might not be the best comparison to make, but the Ridgeline does offer a ride that everyone will enjoy. Thanks, in part, to the fully independent rear suspension, you will notice that the Ridgeline is very agile when taking sharp curves. All in all, the Ridgeline does not feel like a truck when you drive it, and that is not a bad thing. Many drivers will discover that driving the Ridgeline is quite satisfying thanks to the fact it handles like a car and gives overall better ride quality than most pickups.
In previous models, all-wheel drive was only an option on the lower trims of the Ridgeline. But for 2021, AWD is now a standard feature across all trims. While you may be wondering why AWD instead of 4WD, consider this – should you encounter a slippery road while driving, the Ridgeline AWD system will automatically kick in for improved traction. In the same situation, a traditional 4WD truck will likely be cruising in RWD and spin out. Honda includes a terrain management system as well; you can choose from normal, sand, snow, and mud driving modes depending on conditions. The kicker is that gas mileage doesn't take a hit with the addition of all-wheel drive; you can still expect decent fuel economy.
It's a Hit with Insurance Companies
You just might get a discount with your insurance company for driving the new Honda Ridgeline. The Ridgeline is a class leader when it comes to safety, scoring a perfect rating in every category when crash-tested by the National Highway Traffic Safety Administration (NHTSA). It also includes the Honda Sensing suite of features and technologies designed to keep drivers alert and aware of things you might miss while on the road. Honda Sensing includes numerous standard safety features, including Lane Departure Warning, Adaptive Cruise Control, and a Collision Mitigation Braking System, which uses cameras and radar to warn drivers about obstacles ahead. Honda Sensing is standard on all trim levels.
In addition to a nifty set of safety features, the Ridgeline is also a very practical truck that can be used in many ways. There are many trucks on the market, but not very many that feature an in-bed trunk that you can lock up. It's not just a gimmick either; there is enough room in there to fit toolboxes, camping and fishing gear, or groceries. And when you are behind the wheel of the Ridgeline, you don't feel cramped. Thanks to the spacious design, the Ridgeline enables the driver and passengers to enjoy a comfortable ride. There is also plenty of legroom in the front and the back seats in the standard crew cab. Even taller passengers will find there is plenty of head and legroom. A tilt-and-telescoping steering wheel allows even more comfort for the driver, and it comes standard as well.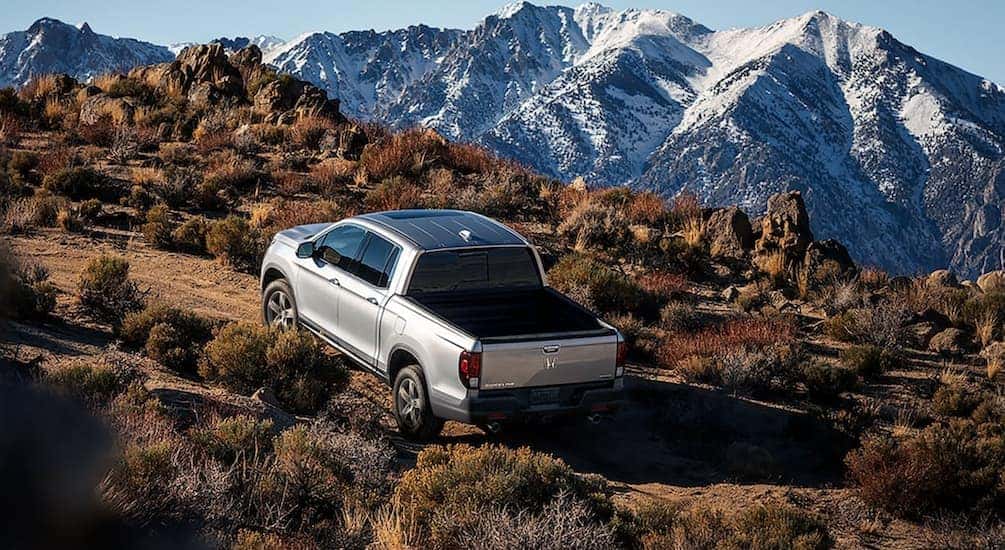 Come Test Drive the Ridgeline
Gwinnett Place Honda believes that the best way to satisfy our customers' needs is by building a relationship with them. This is one reason why we spend time interacting with customers and getting to know them better. The relationship we share with our customers is because we truly care. When you make the decision to shop with us, you are deciding to choose a different and better experience. Not only are you building a lifelong relationship with our company, but you are also working with a staff who understand your wants, goals, and desires.
We understand because we listen, we ask questions, and we choose to work with you in discovering the best vehicle to fit your needs. Another reason people shop with us is our large inventory. When you combine our tailored car-buying experience with our excellent service and impressive inventory, you have a recipe for success. Stop by Gwinnett Place Honda today and explore everything the redesigned 2021 Honda Ridgeline has to offer. It's a decision that you will be glad you made.