How to Sell Your Car for First-Time Sellers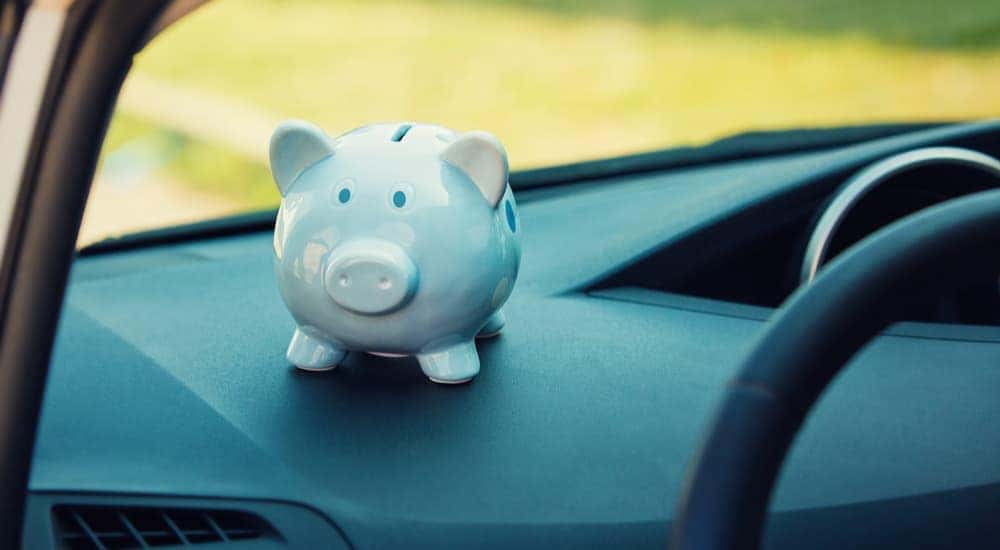 You're finally ready to sell your first car, and it can be a hard choice to let it go. That first car is a big step in your life, and you may be wondering, "How do I sell my car?" Options like online marketplaces may have occurred to you, but those can result in a lot of scam artists calling and trying to talk you out of a fair price or having to invite strangers to your property. There are much easier and safer ways to sell your car, especially a car you have fond memories of driving. Here is a little advice for someone selling their car for the first time.
Prepare for the Sale
Before you approach anyone about selling your car, the sale is likely to be more successful and will mean more money in your pocket if you take care of a few simple things first. For instance, make a visit to your mechanic and have a few simple repairs done if there are small things that would add value, like getting the oil changed, replacing brake pads, or having the wheels aligned. Top off items like windshield washer fluid and have the car inspected so you can be aware of what might be wrong with it when you sell. It's never a good idea to sell a vehicle if you aren't sure of its current condition. Be honest and upfront about what you did to take care of it and what might need work if you don't complete it.
Even if you already took the time to clean out the car and get your personal items out of it, you may want to have it detailed professionally by someone who can shampoo the carpets and seats and who will have the expertise to make the car look its best. If detailing seems too expensive for how much you think the car is worth, at least make sure you use the best vacuum you can, use good cleaning products to make things look professionally cleaned, and take it to a good car wash. A clean car always looks more attractive to a potential buyer, and you will get more money from the sale.
Make sure you have all your documents in order, such as the title, registration, and insurance, so you have that information ready to make the transfer when you sell. If you still owe on a car loan, you will need to have that information ready for the sale, too, as you need to know how much you still owe on the car before you can sell it. The money from the sale will need to go toward paying out the remainder of the loan. As a first-time car seller, you will want to consider going to a dealership if you still hold a loan on your vehicle. A dealership already understands what needs to be done to buy a vehicle when the current owner needs to pay out the loan in full to transfer the title.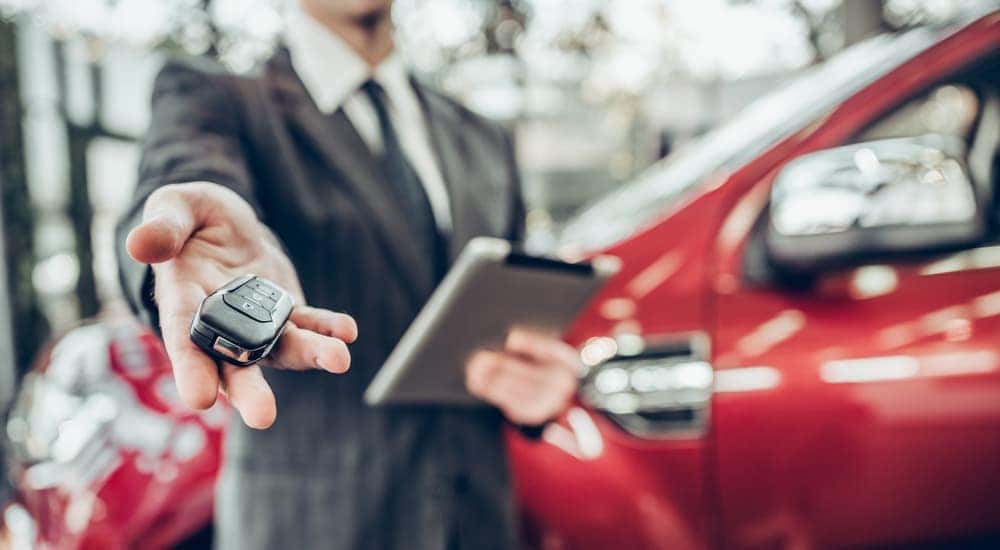 Get a Quote
Now that your vehicle is prepped, it's time to start thinking about getting quotes from potential buyers. Take a few minutes to run a free VIN check if you aren't the first owner. Having the history of your vehicle prepared for the sale is just one more step in the process of knowing how to price the vehicle fairly, and you're being honest with the buyer about what they're getting. Be ready to share the report with whomever buys. This will put a buyer's mind at ease.
Next, you need to note the odometer reading, take a walk around the vehicle and check for scratches or damage to the exterior and interior and have your list of any mechanical issues that may need attention. Use that list to find an estimated value of your vehicle using a website like Kelley Blue Book so you have an idea of how much you can expect to earn from the sale. Keep in mind that the number should be a guideline and not an exact amount since the website is counting on your description to make an estimate, and a professional may value your car differently.
With the prep work done, your vehicle is now ready to be seen by a potential buyer. Once again, keep dealerships in mind. Dealerships are always looking for used cars to sell, especially if they match the type of vehicle their customers want to buy. When you visit a dealership, even for a quote, bring along your assembled paperwork in case you get a deal that's higher than you expect and want to sell right away. If you choose to sell on the spot, a dealership can easily walk you through the process of selling, and you won't have to worry about receiving payment the way you might with a private sale.
Instant Cash Offers
A relatively new option for selling your vehicle is what the industry calls "instant cash offers." Some dealerships participate in programs from websites like Kelley Blue Book or Edmunds, a convenient option for getting an offer for the estimated value of your vehicle when you use the website to value your vehicle before you sell. The website will estimate your vehicle's value, then will list the available dealerships closest to you that will honor the cash value provided by the website. This offer is subject to change when you arrive at a dealership, however, when the vehicle is fully inspected by their auto service center. You always have the option to refuse the offer if it doesn't seem fair, so this is not an obligation if you choose to try this transaction.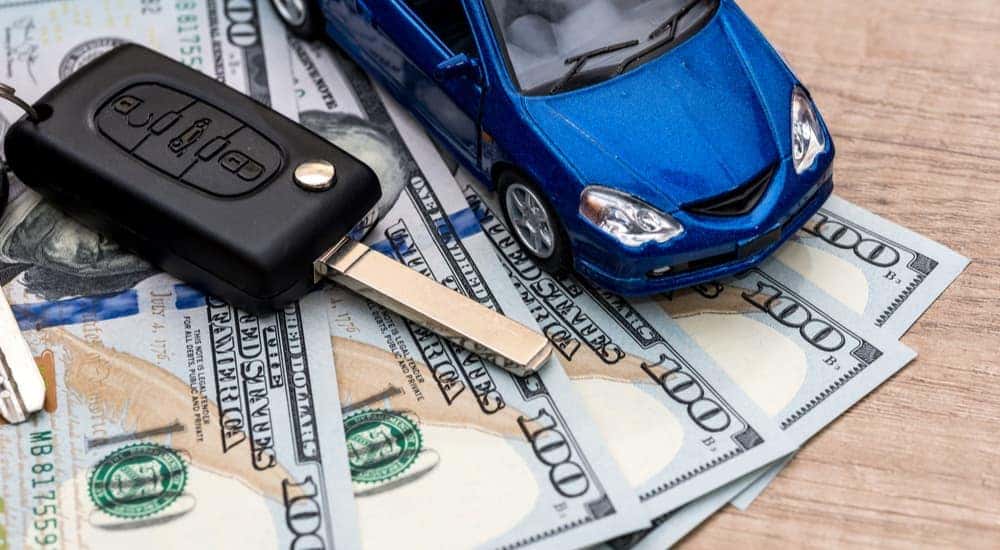 Finalize the Sale
Once you accept an offer on your vehicle, you will need to be prepared to remove the license plates, have a bill of sale prepared, and call your insurance company to let them know your vehicle has sold. There are a lot of steps in a vehicle sale, and a dealership will help walk you through them all. It's also a good idea to contact the Georgia Department of Driver Services or visit their website to learn what to do when you sell a vehicle so you know your paperwork is done properly and you complete any steps required. Again, going through a dealership for your first sale may take the stress out of having to worry about whether or not you completed the steps as needed.
Take a moment to once again look through your glove compartment, center console, and other storage spaces to make sure you have all your personal items cleared out before you hand over the keys. When you have your written agreement or payment settled, make sure you give the buyer all sets of keys or fobs and take the time to make sure they all work. If the fob needs a battery, take the time to replace it. A missing key should be mentioned, so the buyer knows this before the sale is complete. With the license plates in your hand and the keys turned over, your vehicle is sold. Time to cash your check and decide how to spend it!