How to Choose the Right Honda Dealer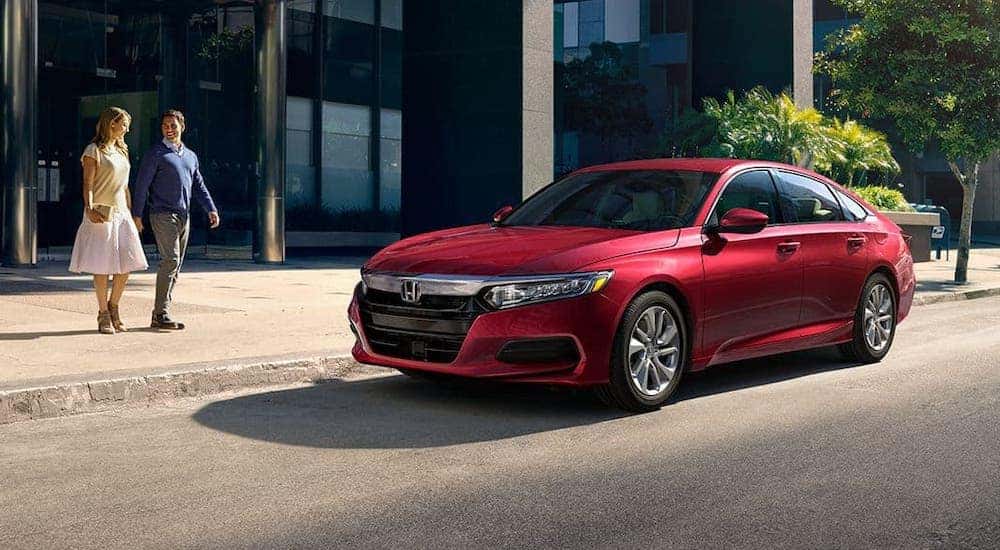 A famous video game developer once referred to games as "a series of interesting decisions." We like to think of buying a car in much the same way; the entire car-buying experience is essentially a series of interesting and important decisions. You have to decide on the type of vehicle you want, the size, the right manufacturer, and much more. And even if you decide that you want a Honda, you still need to pick the right Honda dealer that will have everything you need.
But choosing the right Honda dealer can be tricky. It seems easy enough at first, especially if you think that every opportunity to buy a car will essentially be the same. However, the reality is that there are some crucial things to consider and keep in mind while looking at different dealerships or sellers. And we at Gwinnett Place Honda in Duluth, GA, are here to tell you about some of those things. So, without further ado, here is what you need to keep in mind when looking for a Honda dealer.
Look at their New Inventory
One of the best places to start when trying to see if a particular Honda dealer is right for you is with their inventory of new vehicles. Even if you're not planning on getting a new car, you should keep this in mind. But if you are looking for a new model, you want to choose a dealership with a large selection of different new Honda vehicles for you to choose from.
You may be able to order a model with all of the features you need, but if you want a fairly standard setup, then you will have the best chances of finding it at a dealership with a large inventory. Beyond this, however, a large inventory of vehicles shows you that the dealer is well established and successful. You want to choose a Honda dealer that will help you for years to come, so you don't want to pick a place that could be gone in a few months.
Consider their Used Vehicles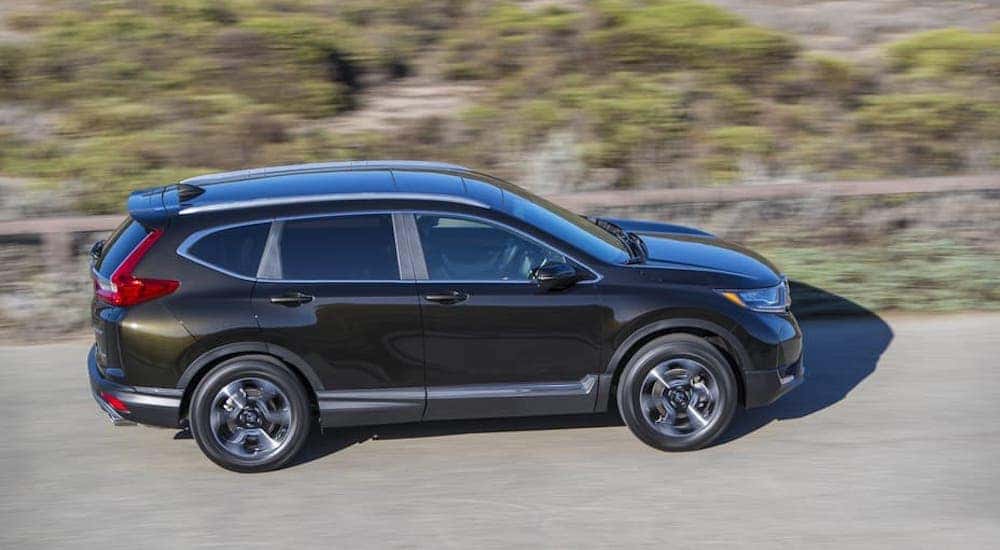 Just as important, however, is the selection of used vehicles for sale at a Honda dealer that you consider giving your business to. This is especially important if you are interested in buying a used model, but it is something to watch for either way. If you're on the market for a used model, then a large selection of vehicles gives you a lot of options to choose from, so you can get exactly what you want.
Even if you're not looking to buy a used car, you still want to check out their used vehicles at least casually. A good Honda dealer should have good used models that are in great shape and are not run-down or covered in rust. The used inventory at a dealer will tell you a lot about that dealership's values and how it perceives itself.
Choosing a reputable Honda dealer to buy your next used car is a great option since it can give you access to a large selection of vehicles. A dealership has to follow the rules and regulations that private sellers do not, which are designed to protect you as the customer. When you buy from someone across town or in the next state, you simply have to hope they're being honest with you, and there is little recourse if you end up with a lemon.
Look for Certified Pre-Owned (CPO)
If you are interested in a used model, then you should specifically look for certified pre-owned vehicles. These are not just any other used cars; they are in the best condition possible, with low mileage on them, and they are typically only a few model years old. CPO vehicles are only available from dealerships; you will not find them from private sellers.
The real benefit of a CPO Honda is that it's backed by the original manufacturer with warranty protection and coverage. You know that a CPO model has gone through a rigorous inspection to ensure it is in the best condition possible. A good Honda dealer will have at least a limited number of CPO models for you to choose from, though their inventory will likely fluctuate since these cars are in high demand.
Choose a Dealer with Service and Parts Departments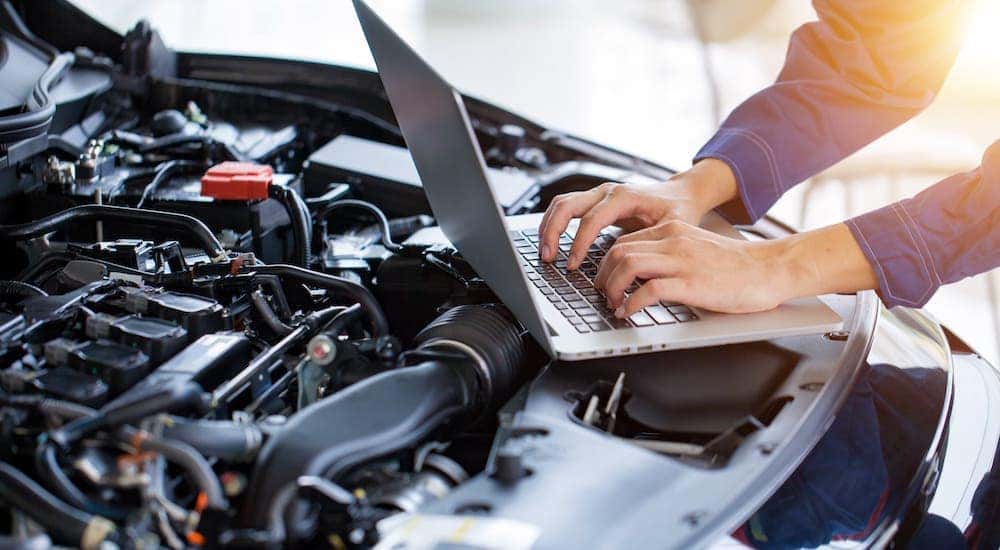 When you are looking for a suitable car dealership, you want to pick a place that will have your back for many years to come. That might seem a bit obvious or unnecessary but trust us: knowing where to turn when you have any kind of issue with your car can be a huge benefit. For that reason, you want to choose a dealer with a certified Honda service center and parts department that can help you out for years after you buy your vehicle.
A good service center is more valuable than nearly anything else. With a reputable Honda dealer, you know that their technicians and service professionals specialize in Honda vehicles since that is primarily what they deal with. Even when you buy a used car from them, that might not be a Honda, you know they have seen the car before, and it won't come at them out of the blue. A service department that you can trust will make sure your vehicle stays on the road in great shape and can help you whenever you need maintenance or repairs.
At the same time, a manufacturer-parts department can also help simplify your life for years to come. For one thing, by having a parts department on-hand, the dealership's service center is likely to have more OEM Honda parts in-stock already to get their work done as fast as possible. And if they don't have it, they can order it and don't have to go through a third-party business. Plus, if you like to do work yourself, then you know who to go to for parts you need.
Look for Help with Financing
For many people, "financing" is a dirty word that instills a deep sense of dread and horror in them. But it doesn't have to be. A good dealership will help you with auto financing. They might not be able to magically transform it into something that you look forward to, but they can, at the very least, take some of the uncertainty and fear out of the process for you.
Above all else, the financing department at a good Honda dealer will put your needs first. They will do everything they can to not only make sure you get financing for the vehicle you want but that it's financing you can live with. The last thing you want is to drive off with a car you love, but with financing that keeps you up at night worrying about money for the next couple of years. A good finance department will make sure you understand what is happening throughout the entire process and put your needs first.
Bring it All Together
Ultimately, what you want to find is a Honda dealer that gives you all of the above. While any single one of these is a great feature in and of itself, a good dealership will have a large, diverse selection of new and used vehicles for you to choose from, with a helpful financing department, and a service and parts center that makes your life easy for years to come. When you find all of that together, then you know you are in the right place.
So contact us or swing by for a visit at Gwinnett Place Honda today and we will show you how easy and enjoyable it can be to shop for a new or used vehicle.