Honda Certified Pre-Owned: Not Just Another Used Car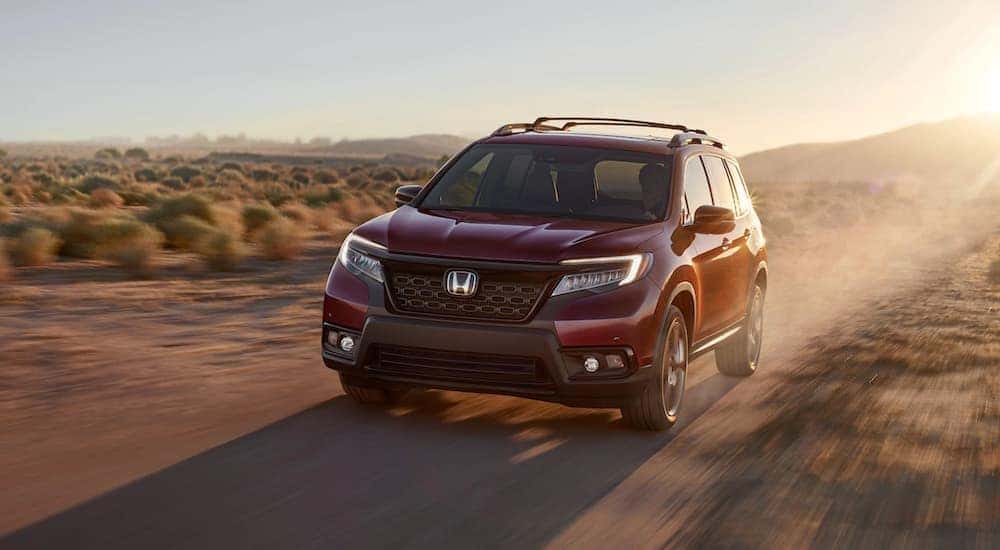 As most folks have probably heard, there is no better value in buying a car than buying one that is used. It's already taken a hit from depreciation, and there are more used cars available than new cars giving you more to choose from. However, what if you could have the affordable price of a used car and the factory support of a new car? That might sound too good to be true, but it is possible at your local Certified Pre-Owned Honda Dealer. Honda permits only the best used Honda models available to be sold under its CPO program, making sure that they are no more than five years old with fewer than 80,000 miles on their odometer.
CPO Honda cars, trucks, minivans, and SUVs then undergo the Honda CPO Inspection, a 182-point review that may be the most comprehensive offered by any vehicle manufacturer and are backed by a Honda factory warranty. This is what sets a Honda CPO vehicle apart from just another used car. If you are looking for a Certified Pre-Owned Honda Dealer, stop by our dealership in Duluth, Georgia. At Gwinnett Place Honda, you will be able to find an extensive inventory of Honda CPO cars, trucks, minivans, and SUVs, allowing you to enjoy all the benefits that come with these high-value vehicles.
Raising the Bar – Age and Mileage Limits
The Honda CPO Program consists of actually two different plans. HondaTrue Certified is for vehicles that are no more than five model years old, while HondaTrue Certified+ applies to Honda vehicles no older than the previous model year. In both cases, the vehicle in question must have fewer than 80,000 miles on its odometer, though they generally have only a fraction of that. The main difference between the two plans is that HondaTrue Certified vehicles extend the New Vehicle Limited Warranty for non-powertrain repairs to four years or 48,000 miles, while HondaTrue Certified+ vehicles have this warranty period extended to five years 86,000 miles. In each case, you are getting a Honda SUV, car, truck, or minivan that is among the best available used models on the road today.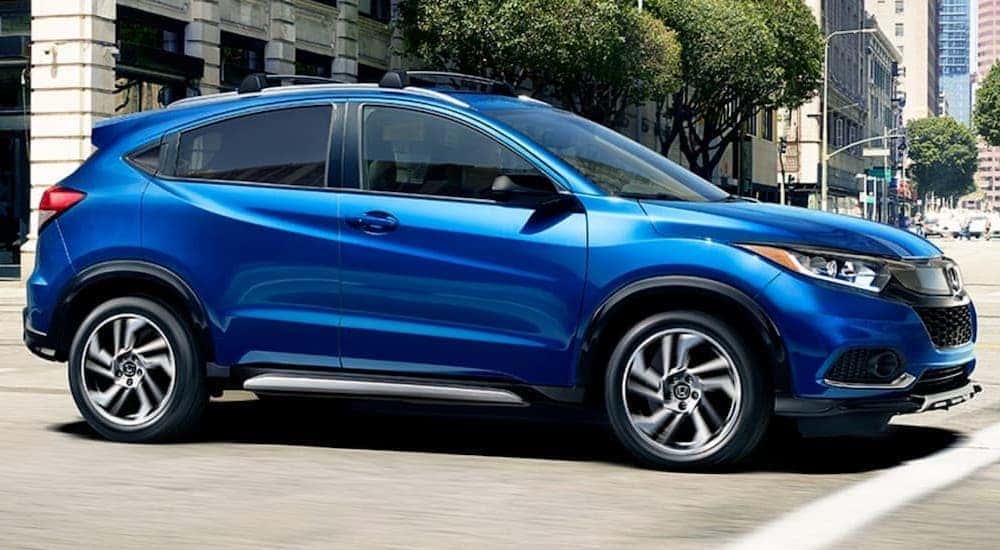 A Fine-Tooth Comb – Inspecting for Potential Problems
Practically every major automaker has a CPO program, each of which includes a multi-point vehicle inspection before the CPO car, truck, minivan, or SUV is offered for sale by the dealership. However, none of them is as comprehensive as the one offered by Honda. For example, Toyota conducts a 160-point inspection, while Ford and Chevy offer a 172-point inspection. However, Honda goes above and beyond with a 182-point inspection covering 12 different areas of the vehicle, making it the most comprehensive inspection offered with any CPO program.
The Honda inspection starts with VIN verification. This confirmation of the vehicle identification number also includes a vehicle history report from either CARFAX or AutoCheck. This will ensure that there are no issues with the title to the vehicle, as well as making sure to fix any open recalls. Next, the unibody review is performed to make sure there is no structural damage to the frame. If the CPO vehicle has any aftermarket accessories or modifications, these will be checked to make sure they meet the standards of the CPO program.
The fourth and fifth areas of the inspection will make sure that the interior of the vehicle is in excellent condition and that the infotainment system is working properly. This is followed by the inspection of the vehicle's exterior to make sure that all external features meet CPO program standards as well. The eighth part of the inspection involves a full review under the vehicle's hood, including the vehicle's engine and transmission, as well as all fluid levels and conditions. This includes transmission fluid, coolant, differential fluid, and washer fluid. If necessary, the technician will top off any levels to make sure there are sufficient amounts to operate the vehicle.
An under-vehicle inspection is next to make sure the suspension and exhaust systems are in acceptable condition. The tenth inspection is done on the brakes, wheels, and tires. This is critical since any damage to these parts can render the vehicle unsafe. Repairs will be made to replace any of these items that are not in satisfactory condition. Once this is completed, the technician will replace items like filters, wiper blades, floor mats, and master key fob batteries before the final part of the inspection, the road test. This will allow the technician to check on the function of the vehicle and to make any and all necessary repairs. Only when this 182-point inspection is completed and signed off on will the Honda CPO vehicle be eligible for sale as a HondaTrue Certified or Certified+ model.
Factory Warranties for Peace of Mind
When it comes to drivers looking for used cars, one major area of concern is the vehicle warranty. Most new cars for sale have a limited warranty that usually expires after three years or 36,000 miles, but used cars are often sold as-is without a warranty. Honda has addressed this by offering a pair of exceptional warranties that are sure to allay all of your concerns about buying a Honda CPO vehicle. The first covers the vehicle's powertrain for seven years or 100,000 miles. This applies to both HondaTrue Certified and Certified+ vehicles. That means that if anything happens to the engine or transmission on your Honda CPO vehicle during the warranty period, Honda will cover it. This is important since engine and transmission repairs can be the most expensive ones to pay for.
The second warranty is a non-powertrain limited warranty. If you buy a HondaTrue Certified+ vehicle, you will get a five-year or 86,000-mile limited warranty on all features other than the vehicle's powertrain. If you opt for a HondaTrue Certified vehicle and the original New Vehicle Limited Warranty has not yet expired, Honda will extend this warranty to four years or 48,000 miles. If the original New Vehicle Limited Warranty has already expired, then Honda will cover non-powertrain items for one year or 12,000 miles from the date that you take delivery of your Honda CPO vehicle. Either way, you are getting the kind of coverage you need when buying a pre-owned car.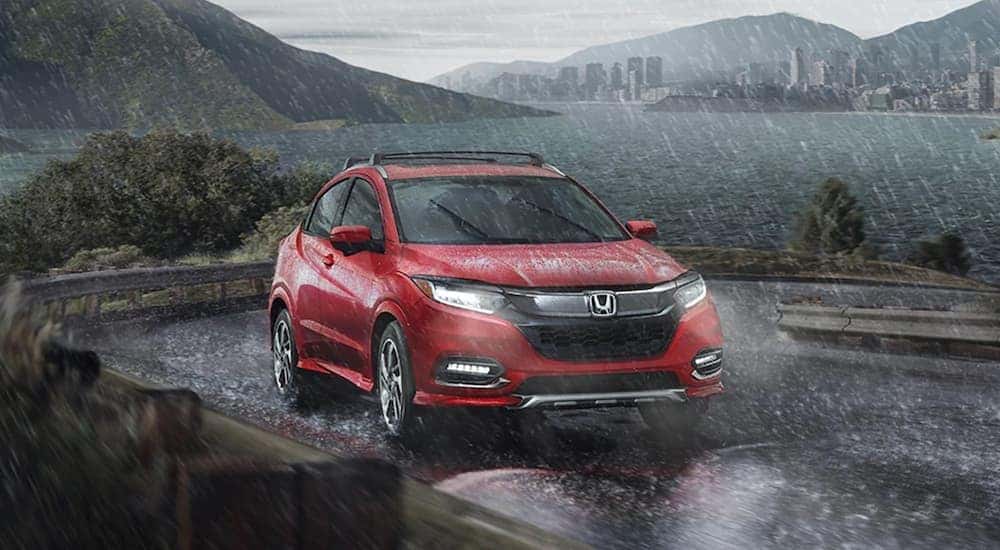 Additional Benefits of the Honda CPO Program
If you watch a great deal of television, then you've probably heard the phrase, "but wait, there's more!" This is certainly the case with the Honda CPO vehicle program. First, you will get a free CARFAX or AutoCheck vehicle history report from your dealer. This will tell you a great deal about the CPO vehicle you are considering buying, including prior ownership, mileage, involvement in accidents, open recalls, and service history. This vehicle history is in addition to the copy of the 182-point inspection report that is also included with your Honda CPO vehicle. In this way, Honda has made the entire CPO buying process fully transparent so you can get all the information you need on the Honda CPO car, truck, minivan, or SUV you are considering for purchase.
Next, Honda offers free roadside assistance for the length of your CPO vehicle's warranty. This means that Honda will tow your vehicle if you get stuck on the road due to a breakdown. Included with this is a trip interruption and concierge service to help you get back on the road even if your Honda CPO vehicle needs some repairs. You can also purchase Honda Care coverage as part of the CPO program. Every Honda CPO vehicle even comes with two free oil changes during the first year of ownership.
If the Honda CPO vehicle you purchase is equipped with satellite radio, Honda will include a free 90-day subscription to SiriusXM satellite radio. This will give you the opportunity to enjoy some of the best in music, news, sports, and talk available throughout the US and Canada, without commercial interruption. It is these little added benefits that truly set the Honda CPO program apart from those of its competitors.
Honda: An Award-Winning Company With an Exemplary Legacy
The Honda CPO program continues the Honda tradition of providing exceptional cars at affordable prices, which is why Honda is among the most trusted automotive companies today. Honda trucks, cars, minivans, and SUVs often hold their value better than other models from their competitors in the same vehicle class. This is also why buying a Honda CPO vehicle presents one of the best-value used car options out there today. As you can see, there is a big difference between Honda CPO and a normal used car. So contact us or stop by Gwinnett Place Honda today and see why we are proud to be a Certified Pre-Owned Honda dealer.