Fitting Luxury Into Your Budget: Great Used Luxury Cars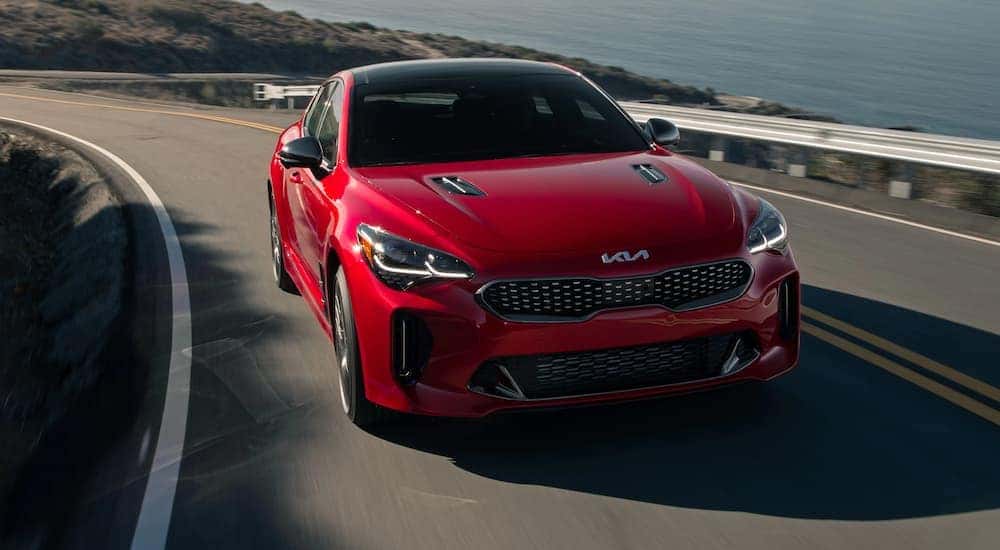 When you think of luxury vehicles, if you are like most of us, you may think they are out of your league when you are in the market to buy a car. Thankfully, that is not the case in today's market. People with any budget can get their hands on the steering wheel of a luxury car with models available to you in the used car market. Here at Gwinnett Place Honda, your used luxury car dealer, we have gathered a list of 10 great used luxury car models to help get you into a model perfectly fit for your budget, lifestyle, and driving needs.
Bridging the Gap Between Mainstream and Luxury
Whether you are new to luxury models or you have a tight budget for your car buying experience, it can be intimidating to jump into the luxury car segment for the first time. This is where the entry-level and smaller luxury brand models make a great starting point, allowing you to look and feel like you are rolling on wheels of luxury without the bells and whistles that come with a larger price tag. When it comes to bridging the gap between what you're used to and what you want, whether you are looking for a luxury car or SUV, one of these models may be just what you are looking for.
Kia Stinger
This entry-level luxury sports sedan may not carry a luxury badge, but it represents luxury to its fullest and will not disappoint. The Stinger is a five-passenger hatchback offering drivers an athletic and elegant appearance fit for the road daily and those with a need-for-speed on the track, on nights and weekends. The Stinger's four-cylinder or six-cylinder gasoline engines, in either rear-wheel drive or available all-wheel drive, allow you to select your fun factor level while staying practical to your daily driving needs. You can take full advantage of the premium and advanced features in both safety and technology in a quiet, spacious, and comfortable cabin inside with minimal noise from the road and vibrations.
BMW 2 Series
BMW is a premium brand known to most. The BMW 2 Series is one of its smaller-sized models, making it one of the more affordable options from the renowned brand. This model offers its drivers more than just a performance to brag about with its precise handling to hug all the turns and your choice of a six-speed manual or eight-speed automatic transmission, giving you even more control of your four-cylinder or six-cylinder gasoline-powered rear-wheel or all-wheel drive luxury car. The elegant and comfortable interior, complementing its well-designed, stylish exterior, makes it easy for you to melt into bliss behind the wheel of a BMW 2 Series.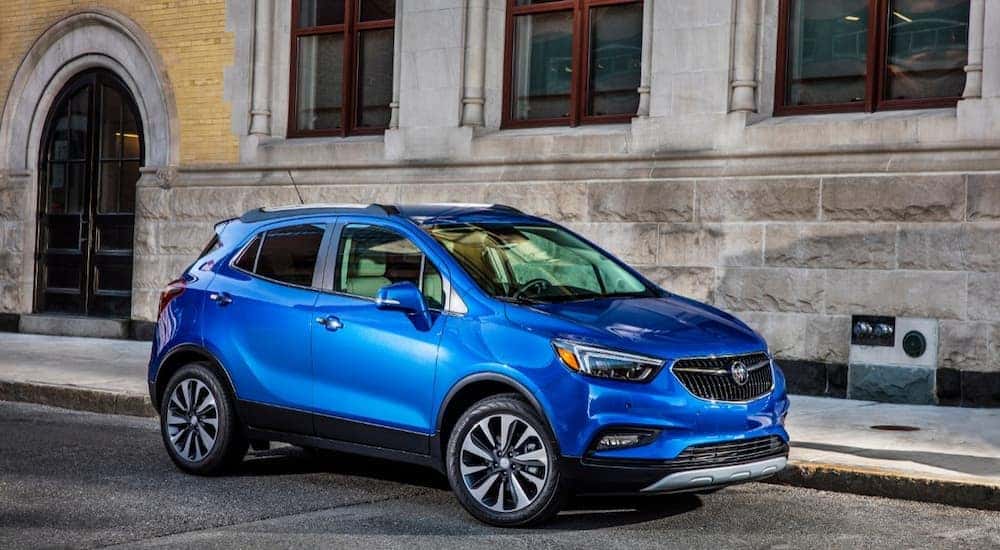 Buick Encore
Even versatility can be luxurious. Buick's small five-passenger luxury SUV, the Encore, provides drivers who want a taste of elegance with the versatility of an SUV the opportunity to get what they want and need out of their vehicle. So, if you are in the market for something small, versatile, rich in style, and affordable, the Encore is just what you are looking for. It is available with a four-cylinder gasoline engine as front-wheel drive or all-wheel drive, allowing you to choose your terrain. It may only offer you the basics in luxury, but you sure won't look or feel like it when you drive around the town or city in the Buick Encore.
Mercedes-Benz GLA
Next on our list is an SUV from another renowned luxury brand, the Mercedes-Benz GLA. This small, premium five-passenger SUV shares the level of style, elegance, convenience, and performance expected from the Mercedes brand. Driving around in sophistication with this SUV can be customized to your driving needs, available with gasoline-powered or diesel-powered four-cylinder engines in either front-wheel drive or all-wheel drive. Whether you are looking to maximize your fuel economy in style or get the most power for your money with the room to share the experience with others, the GLA is a prime example of how versatility should look and feel.
Level-Up On Size and Luxury
Moving up in price, size, and richness are our next contenders for you on your journey into the world of luxury cars. These models will bring you greater comfort in size and amenities than those previously discussed but may still be best for you if expecting to ride primarily by yourself. Most of them are still on the smaller ends of the car and SUV segments. However, they are in no way mediocre.
Acura TLX
The Acura TLX's sleek design speaks of luxury no matter what roads you drive on. This premium midsize five-passenger sports sedan looks and feels energized and is perfect when you want to make a great first impression without breaking the bank. This comfortable model is built with its drivers in mind with its responsive handling and plenty of power from your choice of a four or six-cylinder engine with either front-wheel drive or all-wheel drive. From its mechanics and fuel economy to the luxurious seating, driver-oriented cockpit, and advanced technologies, there is no wonder why the TLX made our list and is Acura's best available sedan.
Audi A4
Audi is another renowned premium brand with exceptional models like our next pick, the Audi A4. This four-door sports sedan has been around for generations giving you plenty of pre-owned options to choose from. Along with the exceptional quality found on the interior, you can expect a satisfying, comfortable, and smooth ride with either its four-cylinder or six-cylinder engines in either front-wheel drive or all-wheel drive versions. Newer models are even available with a mild-hybrid powertrain to help boost performance even more.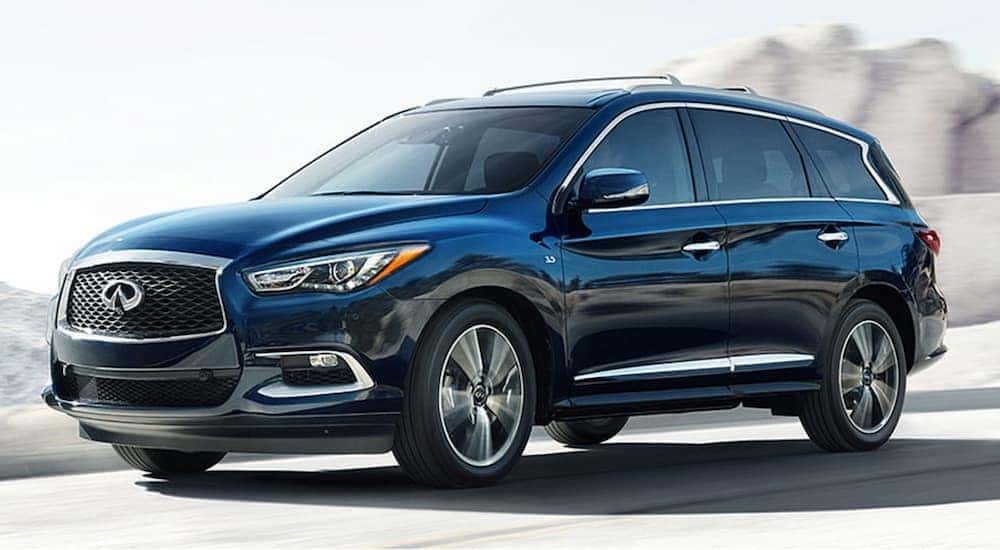 INFINITI QX60
Next on our list is a midsize SUV from INFINITI, the QX60. This spacious premium three-row SUV offers plenty of room for you, the driver, and up to six passengers that you can share a comfortable, quiet, and luxurious ride. Available in front-wheel drive or all-wheel drive with either a six-cylinder or hybrid engine, this SUV's performance is primarily for your daily driving by offering you a premium feel along with the versatility of an SUV.
Jaguar I-Place
Although slightly smaller than the recently mentioned seven-seater INFINITI, the Jaguar I-Place is another great SUV option for those looking for a middle-ground luxury SUV. This five-passenger all-electric model from the famed brand, Jaguar, allows you to drive an attractive and charming vehicle composed of a mix of technology and luxury, with minimal interruptions to fuel up. This fun-driving eco-friendly EV offers a performance as stunning as its appearance with its quickness, handling, and quiet riding. These features make it a perfect contender for you and anyone in the market looking for versatility sparked with luxury that runs on electricity.
Behold, Models Defining True Luxury
Sure, luxury can mean a hefty price tag like the Porshe Taycan or Tesla Model S, but not all models break the bank. There are other premium models available that can fit into budgets that are not as flexible as ones that can afford the most expensive models on the market. These affordable models that define true luxury offer not only top-of-the-line interiors and amenities to complement their exquisite exteriors, but they provide exceptional interior space for not only you but for all of your passengers as well.
Lexus ES
This midsize five-passenger luxury sedan from another well-known premium brand, Lexus, is an affordable option for those looking for a high-quality, fuel-efficient, comfortable ride ready to turn heads with its sporty design. The ES is one to appreciate if you are looking for a daily driver. With its front-wheel drive four and six-cylinder gasoline engine and hybrid options, you have plenty of options to choose your level of performance and fuel efficiency. It is one that you can enjoy a clean and rich interior during a quiet, smooth, and vibration-free ride by yourself, with your small family, or with a few friends.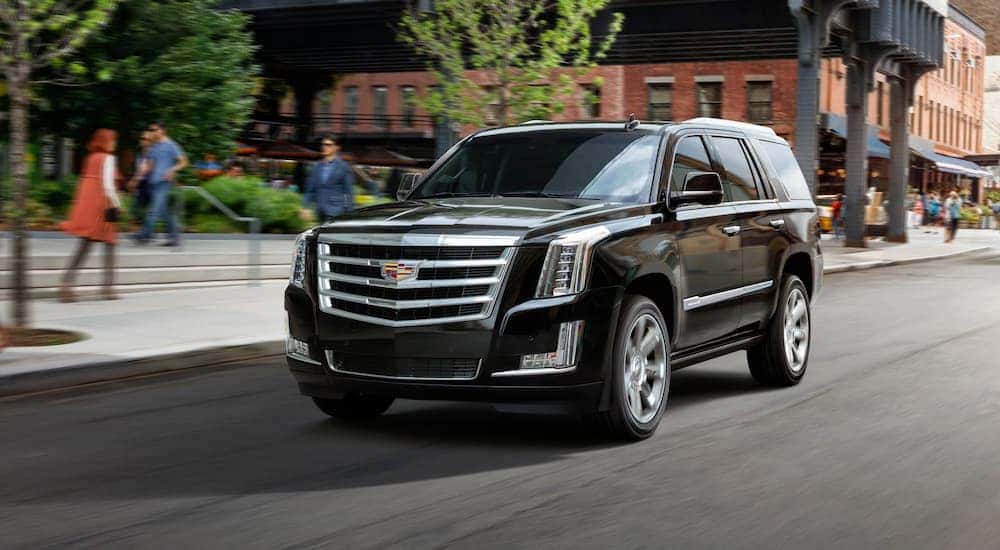 Cadillac Escalade
One of the more famous premium models out there is the Cadillac Escalade. This beloved model has made its way around the celebrity market and the political market, and with the help of today's pre-owned vehicle market, it can make its way to you. This large SUV, sitting up to seven people, powered by an eight-cylinder engine, offers plenty of interior room for you, your belongings, and even those sitting in the third row. With the beauty and glamour found with this model, it should be one to parade around and show off to the world.
Finding Your Luxury Model
However intimidating the luxury car market may seem, there are premium models available today that can fit into any budget. No matter your driving preferences or even the size of vehicle you need, we are here to help you find a luxury model for your next car purchase. Here at your used luxury car dealer, we want to make sure you find your way into the driver's seat of your perfect dream model, even if it is a pre-owned luxury model.