Eight Great Luxury Brands To Buy Used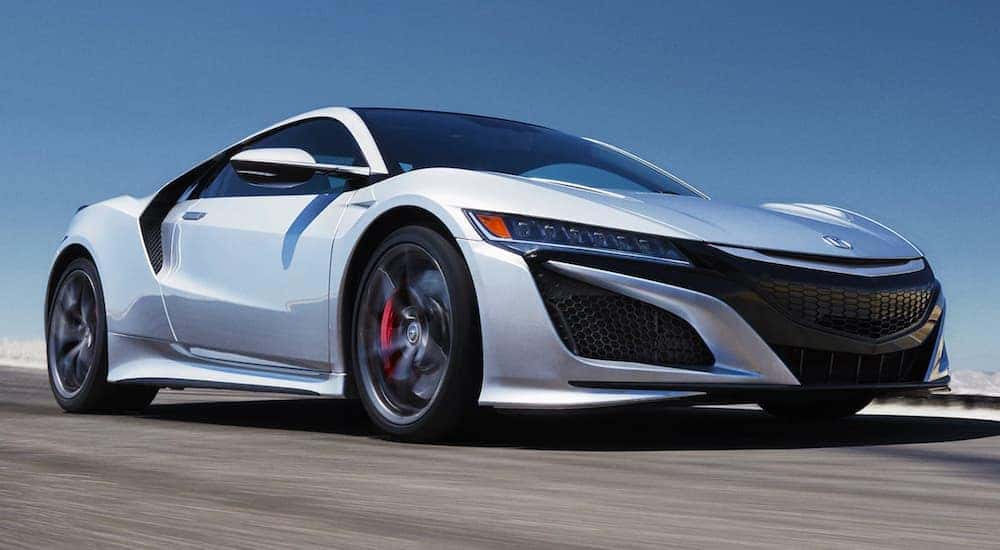 Are you getting ready to visit an Atlanta used luxury car dealership? If so, you've made a great choice. A used luxury car is an amazing way to level up your time behind the wheel without paying the high price that a new luxury car demands. Even older luxury cars usually offer a level of performance and convenience that you will never be able to find in even a brand-new model from a mass-market brand. However, there are a number of different luxury brands from around the world, and not every luxury brand offers the same experience.
Which luxury brand you choose for your used luxury car can have a large impact on your driving experience. Are you looking for a high-powered sports sedan to enjoy some spirited driving? Or would you prefer a full-size SUV that oozes opulence from the moment it catches your eye? Each brand specializes in catering to a different sort of driver, so finding the right brand is important to get the luxury experience that you dream about. It's time to learn all there is to know about the most popular luxury brands around to get you ready for your visit to Gwinnett Place Honda!
American Luxury
The American luxury brands are a mix of the traditional and the cutting-edge. If you are looking for a full-size luxury SUV or a high-tech electric vehicle, then the American brands are where you want to look first. American luxury cars have always maintained a reputation for large and comfortable vehicles with plenty of features.
Cadillac
Once known as "the standard of the world," there are few names that are as synonymous with pure luxury as Cadillac. Founded in 1902, Cadillac has been developing world-class luxury vehicles for well over a century and maintains its place at the head of the pack. The full-size Cadillac Escalade is its best known model and provides a level of luxury and comfort that you will not find anywhere else in the world. However, if you are looking for a sportier used luxury car, the Cadillac ATS and CTS sport sedans are well worth the look – especially the high-power "V" models.
Tesla
It may be the newest luxury brand around, but there are few people who haven't heard of Tesla. This all-American startup has single-handedly revolutionized the entire automotive industry with its electric vehicles and offers a level of technology that no one else can match. An equal blend of eco-friendly and dragstrip-ready, Tesla appeals to the luxury driver who needs the newest technology out there. Its flagship vehicles are the Model S sedan and Model X crossover, but the more affordable Model 3 and Model Y also make for great buys.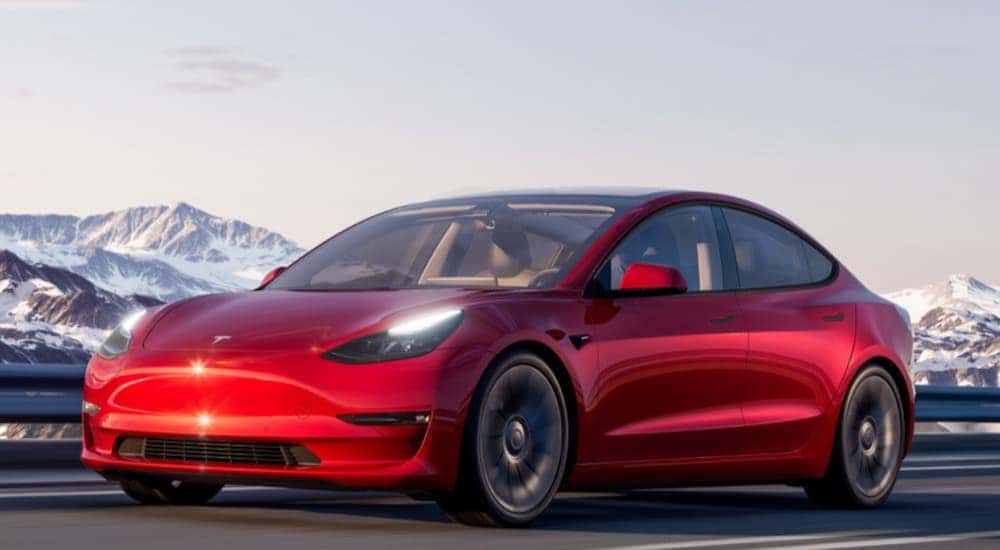 European Luxury
Europe is well known for producing some of the best luxury products, from art and clothing to watches and jewelry. So it is no surprise that many of the best used luxury cars come from European manufacturers. European luxury cars are best known for their high-speed performance, honed on Germany's infamous Autobahn.
BMW
The three letters in BMW stand for "Bayerische Motoren Werke," and you can expect German engineering excellence from all of its vehicles. BMW stands out as a luxury brand that focuses on performance, and its M cars provide track-ready capabilities in a premium package. However, its SUV lineup is a family-friendly take on the "ultimate driving machine." The most popular BMW models are the X5 compact SUV and the 3 Series sport sedan. However, there is a BMW product for anyone who enjoys the thrill of driving.
Audi
Another well-known German brand that provides excellent performance, Audi first made a name for itself with the Quattro all-wheel drive system in rally racing. Today, Quattro can be found in almost every used Audi model, providing incredible all-weather handling. Audi also pushes the limits when it comes to interior technology, with cutting-edge infotainment and convenience features. The compact Q5 SUV and sporty A4 sedan are among its best sellers but look for its high-performance S cars if you desire more power.
Mercedes
One of the oldest luxury brands in the world, Mercedes can trace its roots back to the foundation of the Daimler Motoren Gesellschaft in 1890. Throughout its long history, Mercedes has maintained a peerless reputation for mechanical excellence and high-end luxury features. Today, there are actually two distinct Mercedes brands: Mercedes-Benz and Mercedes-AMG. Most used Mercedes models are from Mercedes-Benz, while Mercedes-AMG builds high-performance versions.
Japanese Luxury
The Japanese automobile manufacturers are relative newcomers to the luxury scene, but they build some of the most reliable used luxury cars that you can find. If you are looking for the perfect blend of performance and comfort, these are brands worth exploring. Japanese luxury brands also have a strong reputation for reliability.
Lexus
The luxury branch of Toyota, Lexus is known for producing incredibly dependable vehicles – always a good thing when you are shopping on the used market. The best-selling Lexus models are the midsize RX crossover SUV and the midsize ES sedan. However, the brand's flagship models include the incredibly tough LX full-size SUV, which is derived from the adventure-ready Toyota Land Cruiser. If you are looking for a used luxury car that you can count on, there are few better choices than Lexus.
Acura
The Acura brand is best summed up in three letters – NSX. The Acura NSX is a hybrid supercar that changed the way people look at Japanese cars forever. With its trademark Super Handling All-Wheel Drive, Acura is performance-driven. However, unlike exclusive European brands like Ferrari or Lamborghini, Acura primarily builds attainable luxury cars that you can see across Atlanta. From the RDX and MDX crossover SUVs to the TLX and RLX sports sedans, a used Acura is a great way to get into a cutting-edge luxury vehicle.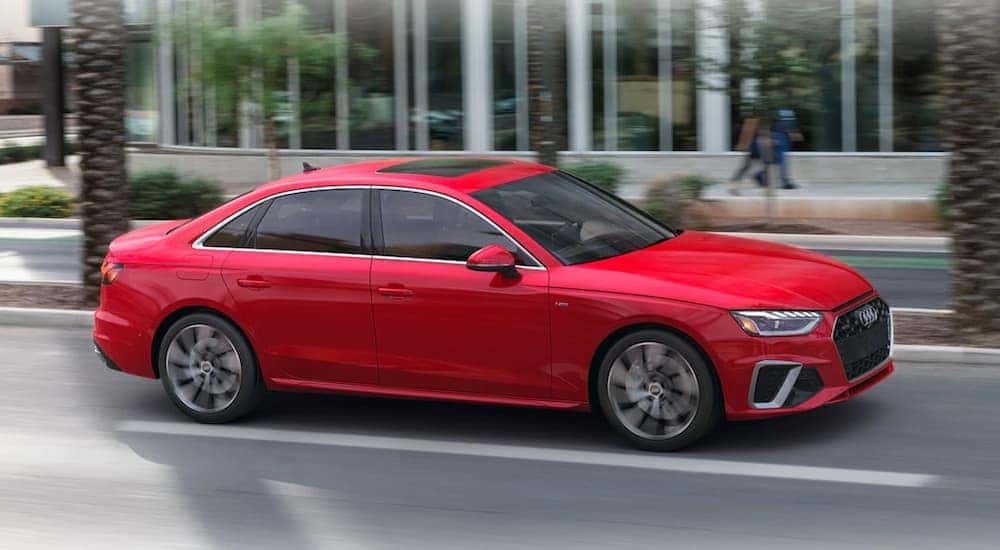 Korean Luxury
For many years, Korean automobile manufacturers were known for building budget models aimed at the lowest segments of the industry. However, things are changing, and a used Korean luxury car is an option worth considering. While the number of options is still limited, Korean luxury cars tend to be very modern and technology-focused.
Genesis
Currently the first and only Korean luxury brand, Genesis entered the luxury market in 2015. Since its debut, it has turned heads with its elegant and technology-filled designs, from the original G80 sedan to the new GV70 and GV80 SUVs. The minimalist exterior styling of these vehicles brings visions of unattainable luxury, and the long list of comfort and convenience features will put any of the established luxury brands to shame.
You Have Options to Choose From
While the luxury brands we have covered include the most popular options, their vehicles are far from the only used luxury cars you will find here at Gwinnett Place Honda. We have seen pretty much everything pass through our doors, including cars from Lincoln, Jaguar, INFINITY, Alfa Romeo, and more. If you are on the hunt for the perfect used luxury car, there is no better place to start than by narrowing down the brands that you are interested in. Every manufacturer has its own unique take on what makes a true luxury vehicle, and it is important to find that one that aligns with your vision.