Acura Offers Luxury and Performance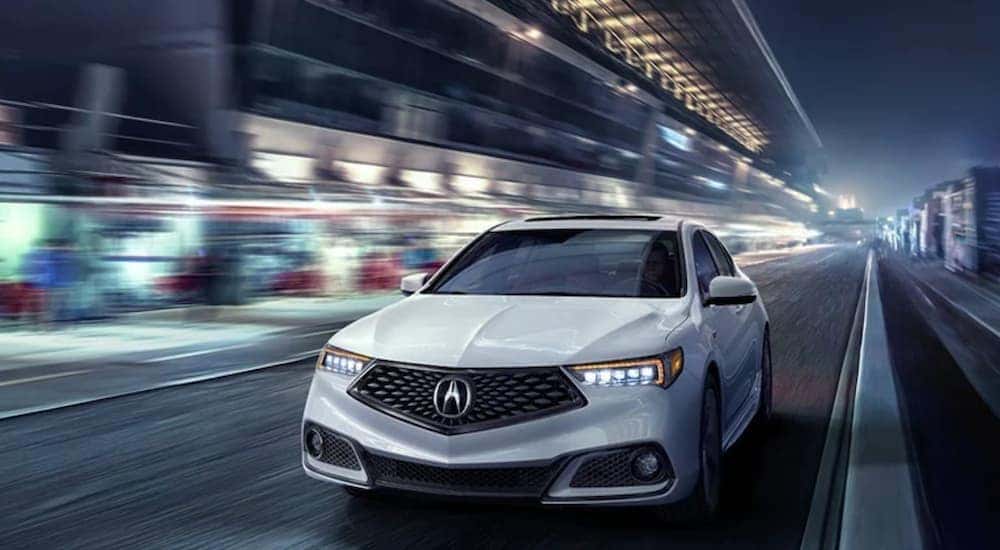 When it comes to reliability, longevity, lasting performance, and high resale value, Japanese-made cars are always highly ranked. Honda is one of the top Japanese automakers and is popular with middle America, but few people think about Honda when it comes to visiting a used luxury car dealer. Instead, they think about Acura, Honda's luxury brand. With a wide range of luxurious cars, SUVs, and performance models, there is a used Acura for every luxury buyer seeking a bargain.
Acura has proven that they have a comparable, if not better, track record to European and American luxury brands. Acura is praised as one of the best luxury car brands in both new and used vehicles. It should be recognized more, but maybe Acura owners want to keep the secret to themselves. All good things must come to an end, and Acura dealerships want to share the news: Acuras are luxury cars at reasonable prices (unless you buy the NSX).
Acuras Are More Than Flashy and Fun
If you are shopping for a used luxury car, you are probably looking for a car with looks, performance, and features that are a cut above the average vehicle. If so, you are in luck because Acuras are just as flashy as their European brethren. For example, the Acura NSX next-generation supercar is as beautiful as any Jaguar or Porsche and just as expensive with a base price of well over $150,000. Acura's designers and engineers didn't hold anything back with this high-performance monster, and its turbocharged V-6 hybrid powertrain offers some impressive capabilities.
You won't be seeing any Acura NSXs in the carpool lane, but you will see plenty of Acura's other models. That's the great thing about Honda's luxury brand: you're getting a high-class car, but you're not paying high prices – especially when you buy used. Drivers select Acura as their luxury brand due to its flashy practicality. They're proud to own their Acura because they're confident about choosing a quality car. They're proud because they never feel guilty over their car or insurance payments!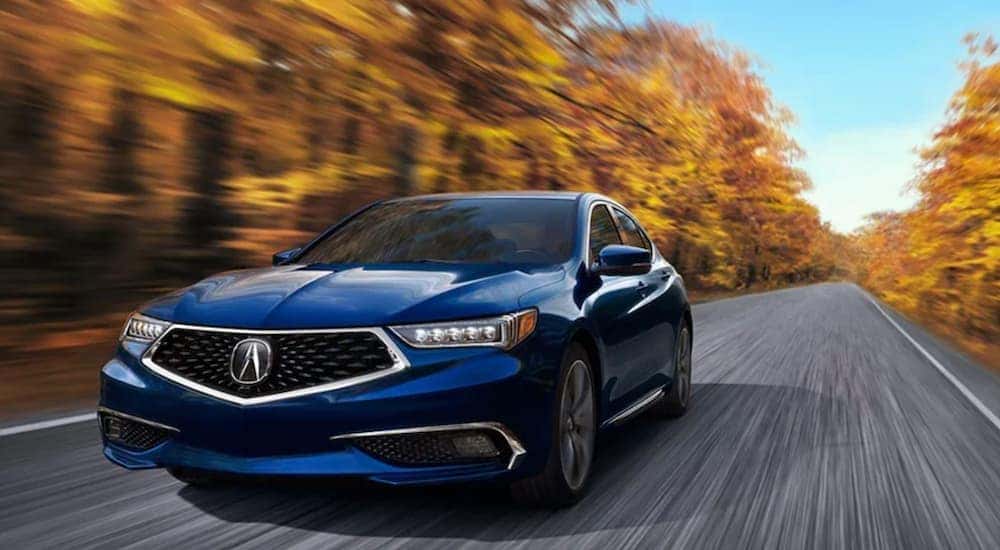 Acura Is Ranked Among the Best
Among the most popular luxury compact sedans is the Acura ILX. Honda introduced the Acura ILX in 2013 and redesigned it in 2019. The Acura ILX is an affordable luxury vehicle and delivers consistent performance. It's perfect for drivers who want a small luxury car without sacrificing the space of a sedan.
Drivers who want a bigger sedan should check out the Acura TLX. Acura's engineers redesigned the entire vehicle for 2021, but older models are still capable. Both the interior and exteriors were revamped with fresh, modern aesthetics, technology was upgraded with an improved infotainment system, and the selection of turbocharged engines was updated. Acura sells the TLX as its sport sedan model, and the turbocharged engine choices available in different trims boost it above its past years. The standard VTEC 2.0-liter turbo-four engine significantly improves performance at 272 hp and 280 lb-ft torque. The TLX Type S handles even better with a 3.0-liter turbocharged V-6 paired with Acura's trademark Super Handling All-Wheel Drive (SH-AWD).
Acura wouldn't forget to include a luxury crossover in their lineup, and the RDX scores high on luxury model lists. The RDX handles all road conditions well with its turbocharged 272 hp engine and the SH-AWD. The IIHS awarded the 2021 Acura RDX the Top Safety Pick+ rating, and US News named the redesigned 2019 model the Best Luxury Compact SUV for Families. Later models augmented the 2019 redesign with better technology and safety features.
The Acura MDX is one of the brands's best-selling vehicles. The luxury SUV didn't have a 2021 model because Acura redeveloped the entire vehicle. Acura dubbed the fourth-generation MDX its flagship model. The 2022 Acura MDX is larger and lower than previous years. The bigger size is for better durability, higher performance, and improved safety. The newest model is equipped with its prior engine, a 3.5-liter V-6 with 290 hp. Improvements were made that include a new intake system for quieter operation and active engine mounts.
Used Acuras Continue Being Luxurious
Luxury cars often have better resale values than economy cars. Out of all brands, luxury and economy, Acura has some of the best resale values. Acura has low depreciation because Honda manufactures these cars with advanced technology and high-quality materials. Acura owners know they can trade in their older model and receive a decent price. They're also loyal to Acura and usually use their old Acura's trade-in value for a down payment on a newer Acura.
If you are looking for a reliable Acura, search for the 2010 Acura RDX. The 2010 RDX has five-star ratings for frontal and side impacts. Most two-wheel drive vehicles don't perform well on anything other than smooth roads, but the 2010 RDX handles amazingly well in all weather and road conditions. It's also built with the best bells and whistles of 2010, many of which are now standard.
Acura's best all-around reseller is the 2013 Acura TL. The luxury sedan was the best in its class. It's built with a responsive 3.5L engine and a 6-speed automatic transmission. The 2013 TL is comfortable with a spacious interior, while the body is also made from high-grade materials. To get the equivalent in an SUV, drivers need to purchase the MDX or RDX crossover, and they're more expensive, even used.
If you are looking for a luxury SUV, then purchasing a used 2017 Acura MDX will make you happy. This midsize model is similar to the Mercedes's GLE and BMW's X5 in terms of size. It ranks high on crash safety and reliability and has plenty of power thanks to the 290 hp V-6 engine and nine-speed automatic transmission. The 2017 MDX also earns more points for being a remarkably fuel-efficient luxury SUV. The MDX makes a great all-around family luxury vehicle.
For low prices, Acura lovers can pick up a 2006 Acura RL sedan. The 2006 Acura RL proves the brand's quality. Acura packed the RL with so many incredible technology and safety features that fifteen years later, this model continues to offer luxury performance at a low price. The Acura RL made headlines when it was one of the first vehicles to be outfitted with 4-wheel ABS with integrated brake-force distribution and emergency braking assist. This braking technology is standard for vehicles and, along with the all-wheel drive, keeps this Acura a best seller.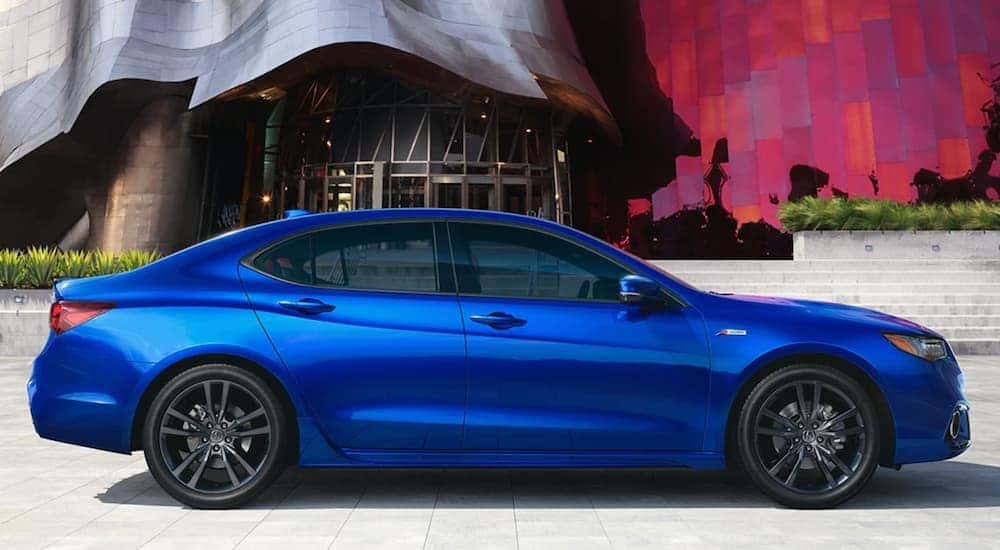 Let's Just Say It, Acuras Are the Best
It's hard not to be biased, but Acura time and again proves they're the best of the best. Whether you're buying a new or used Acura, the vehicles deliver on all aspects. Perhaps the best thing about used Acuras is their prices. Luxury cars notoriously break the bank, but Acuras never do. (Unless you want to invest in the Acura NSX. The NSX proves that Acura is more than capable of designing sports cars, but they're loyal to the client base who want luxury, practical vehicles that won't send their insurance premiums skyrocketing.) An Acura has all the benefits and bragging points of European luxury cars in a more reliable and affordable Japanese design.