10 Best Atlanta Restaurants By Cuisine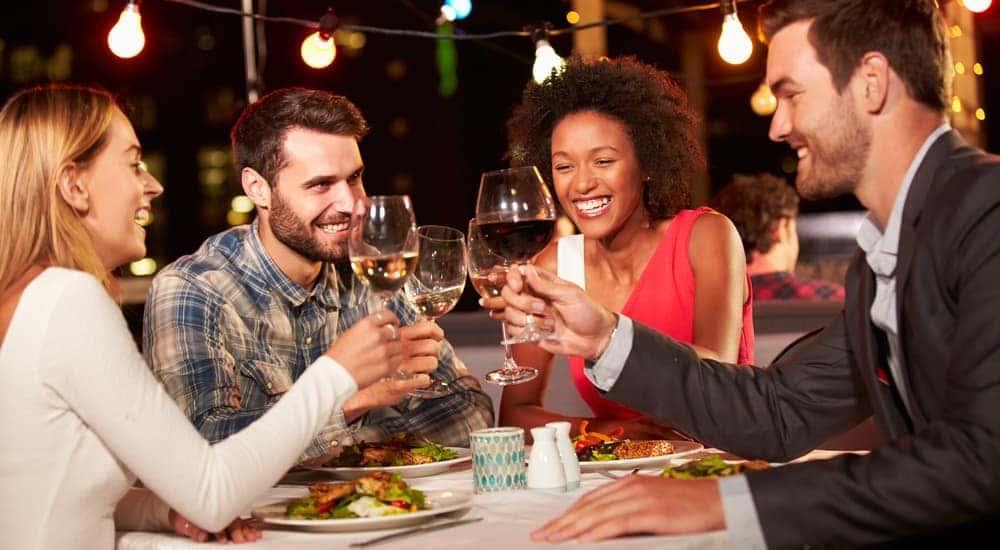 Due to current health concerns, please be aware locations may have restrictions on operations or specific requirements for guests.
For years, Atlanta's food scene, although eclectic and viable, had been living in the shadows of other such luminary culinary centers of the American South such as New Orleans. Since the turn of the century, however, the city's culinary landscape has evolved by leaps and bounds, and has come a long way to fill the gulf that separated it from The Big Easy, and to a lesser degree, Charleston. Many talented chefs and ambitious restaurateurs have embraced Atlanta's rich history, its diverse immigrant culture and its cosmopolitan ambiance to open all sorts of restaurants that cater to every taste and budget, and in the process created a food scene that can rival or better most other metropolitan areas in the country.
Atlantans are blessed to have access to such a colorful and pulsating food scene, and with regular folks and foodies alike heading back to their preferred eateries, we found it worthwhile to curate a list of some of the city's best eating establishments. So without further ado, here are our picks for the ten best Atlanta restaurants by cuisine, in no particular order:
Paschal's – Best Traditional Southern/Soul Food
Famous for their fried chicken and located in the heart of the historic Castleberry Hill neighborhood in Downtown Atlanta 180 Northside Drive SW, Paschal's has been an Atlanta institution for over 70 years.
The original Paschal was the "meeting place" for celebrities, politicians, and captains of the industry, including Dr. Martin Luther King Jr., Aretha Franklin, Dizzy Gillespie, former Vice President Al Gore, and many others. If you're looking for old-school Southern soul food and Cajun/Creole staples, look no further than Paschal's. Although fried-chicken is their signature dish, they serve amazing catfish étouffe, slow-cooked ribs, and a wide variety of tasty side dishes. And no matter what, save room for dessert. You don't want to miss out on "Atlanta's Best" Peach Cobbler.
Bones – Best Steakhouse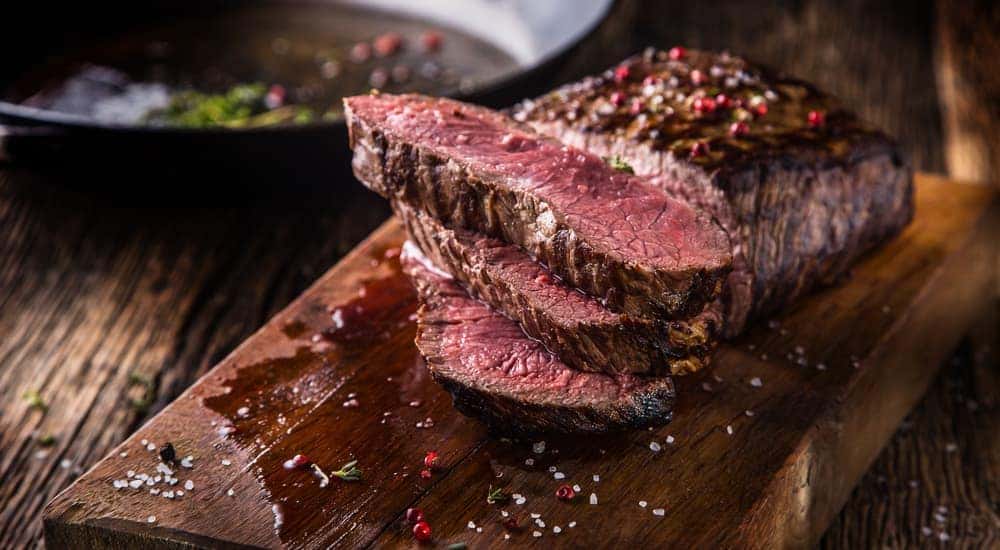 Located in Buckhead at 3130 Piedmont Road NE, this classic American Steakhouse offers incredible steaks, mouth-watering seafood, and boasts a "stellar wine list." Legendary service and a beautifully glamorous ambiance along with classic leather, wood, fine silverware, and white linen underscore its mission. No wonder Bones has consistently been voted as one of the nation's top steakhouses and the recipient of the "Best of Atlanta Steakhouse Award" no less than 16 times! Although pricey, you will not want for much when dining at Bones.
Aria – Best New American Fare
Another remarkable restaurant in Buckhead located at 490 East Paces Ferry Road NE, Aria redefines the phrase "fine dining" in its own unique and elegant way. A 2016 redesign saw the restaurant and its chef-owner Gerry Klaskala introduce a no-reservations marble bar and update the looks of the establishment with a modern take on elegance and understated charm. There are "objets d'art" scattered throughout the restaurant, and the whole vibe attracts many celebrities.
Dimly lit and discreet, Aria boasts an extensive wine list as well as an à la carte menu served at the bar. Serving contemporary American fare, Aria is the perfect place to enjoy a date night or any other special occasion. Don't miss their beef short rib with braised seasonal vegetables, or, if you are in the mood, their $65 tasting-menu option offers a chance to sample most of their delectable offerings for a fixed price.
Sotto Sotto – Best Italian Food
This Inman Park Italian restaurant, located at 313 North Highland Avenue Northeast, has been around since 1999 and prides itself in serving truly authentic and classic Italian dishes from "centuries of Italian culinary traditions." By design, the restaurant itself is reminiscent of a seaside Roman villa, with hand-sandblasted ancient plaster on the walls and 13 different homemade pastas on the menu, such as tortelli di Michelangelo Buonarroti 20, a 16th century recipe inspired by the "Master's" letters. Sotto Sotto's Italian wine selection is one of the largest in Atlanta, with their friendly service staff always happy to recommend a special glass of vino or two.
Gunshow – Best Eclectic Cuisine
If you are in the mood for something completely from the left field, Gunshow is here to indulge your every whim. This Glenwood Park restaurant, found at 924 Garrett Street, embraces a novel concept in serving food where you are met at your table with any number of creations by their respective chefs, all wheeled in for your perusal, which you can then elect to choose or dismiss.
Celebrity chef Kevin Gillespie is the mastermind behind the establishment, with Chinese dim sum and Brazilian churrascaria influences for the ever-evolving menu. Their novel cocktails also use many unusual ingredients. Popular with locals, Gunshow is also a favorite of celebrities, so make a reservation to avoid waiting.
UMI Buckhead – Best Sushi
A culinary landmark in the heart of Buckhead at Two Buckhead Plaza, 3050 Peachtree Road NW, UMI is renowned for its amazing and super fresh sushi and craft cocktails, along with excellent and attentive service. Be forewarned, though, this place is expensive and very popular with celebrities and prominent folks in the community. But if you must have the best and freshest sushi in Atlanta, look no further. If money is not a concern, you may as well order one of their three omakase options (Omakase is the Japanese tradition of allowing the chef to choose your order). This is very costly ($150 pp), and will take a very long time, but you will be treated to a sublime Japanese dining experience.
Tuk Tuk – Best Thai Food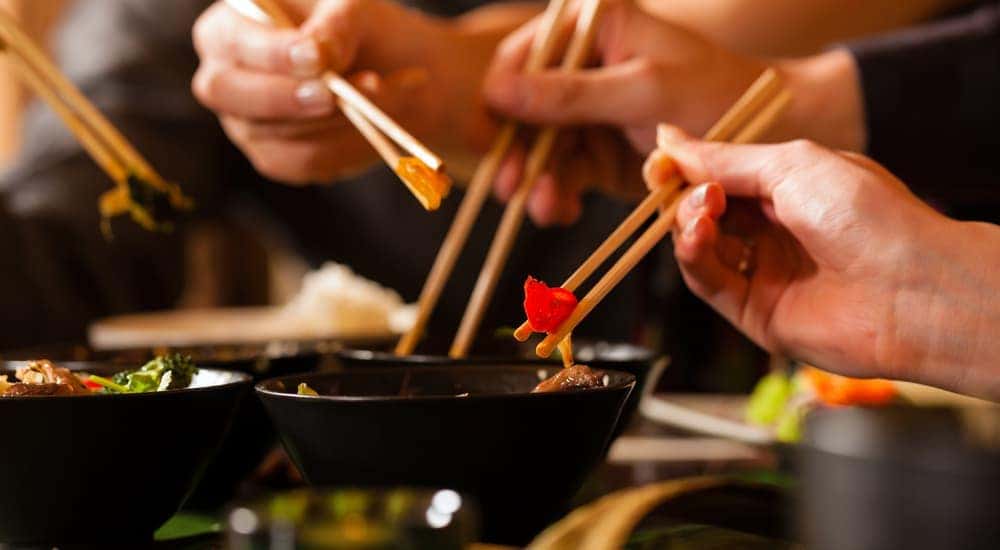 In a simple but elegant space in South Buckhead at 1745 Peachtree Road NW, Tuk Tuk thrives by serving some of Atlanta's best Thai dishes for reasonable prices and with decent, if not spectacular, service. Their delectable and creative small dishes are made to be shared with friends while you can "revel in beautiful city views from their terrace." Named for the three-wheeled ubiquitous taxi-like implements in South East Asia, Tuk Tuk is a joyful restaurant that will serve you spectacular curry, chicken, seafood, and street noodle dishes. There are also many Thai-inspired desserts like ginger-fried ice cream with melba sauce to cap a wonderful dinner experience.
Tiny Lou's – Best French Cuisine
Located inside the charming Clermont Hotel at 789 Ponce De Leon Avenue NE, Tiny Lou's will make you feel like you are dining at a pre-war Paris bistro, with its large booths, crystal, and linen. The menu certainly doesn't disappoint, and truly upholds Atlanta's newly-found resurgence in French cuisine. Classic dishes such as escargot and Blue Ridge Trout Almondine are perfectly executed while not overbearing with heavy sauces or butter. The wine list is also quite impressive, as should be expected from a proper French restaurant. After dessert, head on up to the rooftop for drinks and wonderful city views.
Aviva by Kameel – Best Mediterrenean Food
A sure-fire bet for inexpensive and yet truly delectable and healthy Mediterranean/Lebanese dining, Aviva by Kameel at 225 Peachtree Street impresses with its unpretentious menu and its consistent quality.
Their shawarmas (lamb or chicken), falafel, rosemary chicken, salmon kabobs, and homemade pita and hummus have found many fans in the Atlanta area and contributed to the wild success of the restaurant. Large portions ensure that you won't go hungry. Be sure to save room for their freshly-made and fragrant baklava.
Nuevo Laredo – Best Mexican Food
From the outside, Nuevo Laredo certainly does not look like it could be home to some of the best Mexican food in Atlanta. However, this colorful building in an industrial area just outside of West Midtown at 1495 Chattahoochee Avenue will conquer your heart and taste buds with such delectable offerings as mouth-watering chicken mole and chiles rellenos, which are a couple of their specialties. After a strong margarita, you may choose the tender tampiquena steak or the succulent lobster tacos.
Prices are very reasonable prices, and portions are large enough for sharing. Just remember that this place gets very busy during the weekends, so be prepared to wait. We can assure you that it will be well worth it.