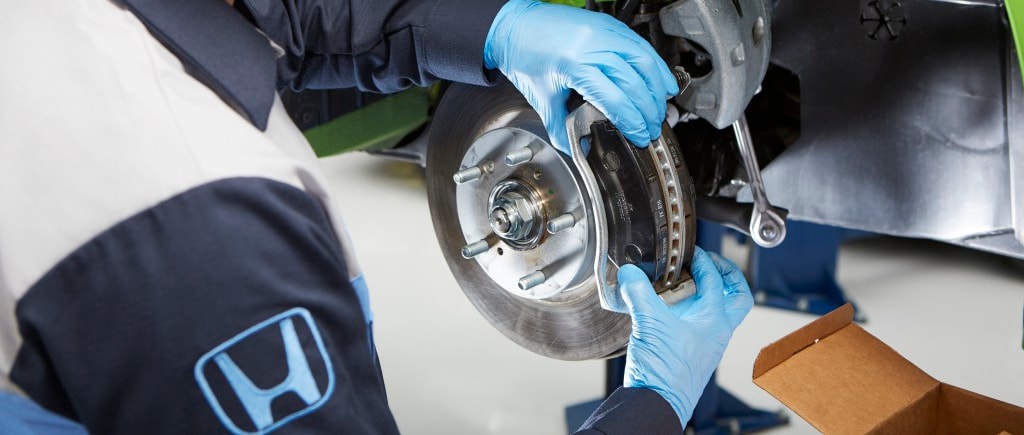 Caring for Your Brakes at our Duluth, GA Honda Dealership
Your Honda model will need to have its brakes serviced regularly if you want it to continue to perform its best. Our experts at Gwinnett Place Honda are here to answer any questions you have about brake servicing as well as helping you schedule the appointment that you will need. Our Honda service experts can handle the inspection and the work that needs to be done, allowing your vehicle to continue to perform its best.
When to Get Your Brakes Serviced
Unlike many other components, it is clear when you will need your brakes to be serviced. If you notice that they are not as good at slowing you down or stopping, or if there are any abnormal smells, feelings, or sounds when you press on the brakes, you should schedule an appointment with our Duluth, GA service department.
It is easy to schedule your service online when you choose our dealership. All you have to do is visit our website and fill out a quick form to get an appointment at the time that is most convenient for you. We don't want you to hesitate when it comes to servicing a part as important as your brakes, so be sure to contact us as soon as you think there might be an issue.
Contact Our Team to Learn More About Brake Servicing
Our experts are happy to answer any questions that you have, making sure you'll feel confident with your vehicle every time you are driving. No matter if you have a Honda car, truck, or SUV, you will need every part in its best condition to get the performance that you love. We look forward to hearing from you so we can help maintain that performance.
Hours
Monday

7:00am - 9:00pm

Tuesday

7:00am - 9:00pm

Wednesday

7:00am - 9:00pm

Thursday

7:00am - 9:00pm

Friday

7:00am - 9:00pm

Saturday

7:00am - 9:00pm

Sunday

1:00pm - 7:00pm